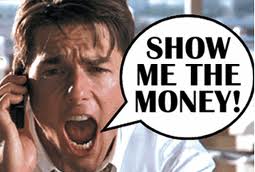 Advertising online, especially through social networks, is a rapidly growing field of marketing that is catching up to traditional advertising vehicles. Even perennial favorites like newspapers and television are quickly losing ground to the Internet. As exhilarating as the new medium may seem, its elements can be drastically different. From demographics and planning to initial investments and maintenance fees, advertising online changes the way companies promote products. In the end, the biggest question about social advertising is this: is it really worth the return on investment? The Internet is a vast and ever-changing media landscape, boasting nearly 2 billion daily users worldwide. It can seem daunting to get a message across in all of the chaotic din. There are Internet giants, however, that can make sure you are heard. Whether it's Google's 620 million average daily visitors and 7.2 billion daily page views, Facebook's 500 million active users, or Twitter's growing population of over 100 million users, the Internet's enormous population flocks to specific sites. Not surprisingly, each one of these sites offers a way to advertise. In 2011, marketers in the U.S. are projected to spend $3.08 billion on advertising through social media sites, an increase of 55% from 2010. Worldwide, the growth of investments in social media advertising is projected to reach 71.6%. Even as early as 2009, 83 of the top 100 advertising giants in the U.S. were using Facebook to promote brands, a statistic that is certainly larger today. Simply put, social marketing is nothing to scoff at. It's not only trendy, it's downright vital to have a social media strategy in your marketing plan. Unlike traditional forms of advertisement where you produce an ad, buy placement, and simply hope for the best, social media sites offer something much more tangible. You don't rent a space,
you buy direct customer interaction
. Most sites operate based on cost per click (CPC) or cost per thousand views (CPM), which means you pay to receive a defined number of clicks or views. In other words, it doesn't matter how much time it takes to receive the clicks or impressions. This system is certainly nothing like the gamble of deciding which TV slots are the best or what magazine appeals to your demographic the most!