29 Dec

What It's Really Like to be a Community Manager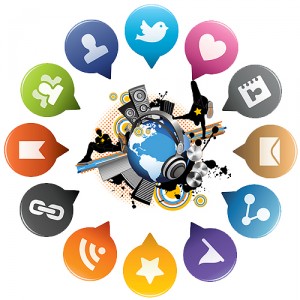 The role of a community manager is to build and develop the brand's own online communities, as well as communities of interest and communities that impact the organization. A community manager is an essential role for brands that want to take charge of their social channels (online or offline) and benefit from everything they have to offer.
With that said, there is no universal job description for a community manager. Actual roles and responsibilities will vary by brand and industry. Focus may be placed on customer service, marketing or sales, product development, awareness, or a mixture of all these. Regardless of focus, however, some aspects of the process will always stay the same.
Monitor & Observe
Being a community manager means scanning all news feeds and social streams several times a day. It means looking for relevant news articles, blog posts and other media that is of interest to the community. These media are intended to fuel conversation and develop community.
Community managers also perform routine scans and searches for particular topics, keywords and brand terms in order to reveal relevant conversations and commenting opportunities.
Share & Engage
Despite popular belief, building community is not about collecting as many fans and followers as possible. What's the point of 5k followers if none are willing to contribute or talk about your brand? The experienced community manager knows that quality, not quantity, is supreme.
As in real life, better conversations occur in trusted relationships. Part of the community manager's role is to build and maintain the trust of the community. This is done by always letting your community know you have their backs.
Effective community managers take care of the community's interests and opinions. Post applicable updates and tweets. Ask questions to show that you value your community's opinions. Schedule messages to spread out your visibility and share throughout the day.
Community managers constantly check comments, messages and shares on all social channels. They make comments and write replies as they are necessary.
Revisit & Repeat
Community managers also review analytics for the brand's blog and other relevant metrics such as RSS subscribers, e-mail subscribers, information product downloads and sales leads. Software, training and practice make such things possible.
It is obvious that online community management is much more of an art than an exact science. The role of the community manager will change with the needs of the community. The conversation will increase as the community does (if you're doing it right). As a result, communities will become more and more demanding as timeliness is key.
Community management is not your everyday 9-5 job. It's very time-consuming and the results are not always visible immediately. Community management is an endless process that requires constant attention and revision – building a community is nothing like running an advertising campaign. For this reason, community managers are curious by nature. They're always looking to learn more.
Above all else, it is important to understand that communities do not want to be managed. Instead, they want to be cared for and supported. Online communities need more of a master of ceremonies than a directive manager.