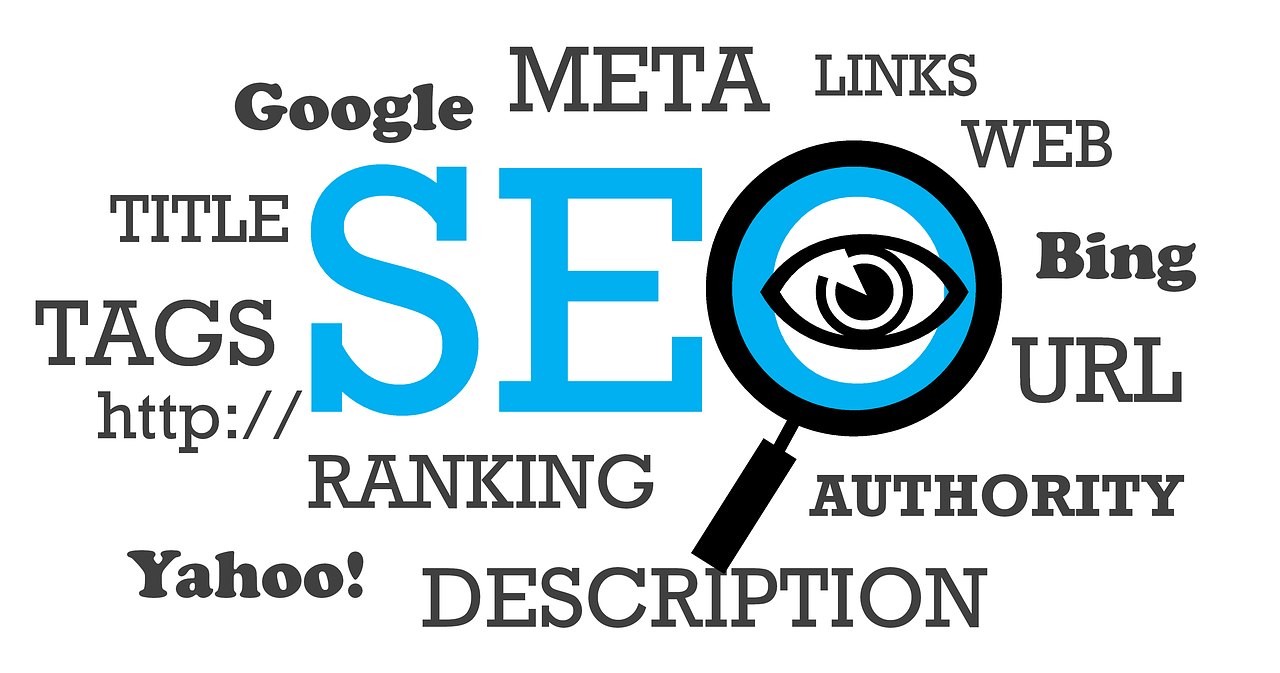 17 Aug

To SEM or SEO? Which One Should You Focus On
If you are considering SEM or SEO, the short answer is…you need both. Learn why.
Search optimization is an essential marketing strategy for brands trying to attract attention, drive website traffic, and grow their business. But search optimization can be a difficult strategy to manage if you don't know how to compare SEM vs. SEO. There are differences, which are important to know in order to create an effective strategy for your brand and become more visible in searches.
The main goal of search marketing is to appear higher up on search engine results pages (SERPs).
In general:
SEM uses PAID strategies to appear in search
SEO uses ORGANIC strategies to appear in search
Let's dive in…
What is SEM?
SEM, or search engine marketing, is often considered the part of search marketing that uses PAID tactics to gain visibility in SERPs. A paid SEM strategy includes both the activities involved with setting up and optimizing ads as well as setting a budget that pays for the placement of ads.
This strategy is often referred to as paid search or pay-per-click (PPC) marketing.
Google Ads (formerly Google Adwords) is the search provider most commonly used for this strategy. With this tactic, brands conduct keyword research and create campaigns that target the best keywords for their industry, products, or services. When users search for those keywords, they see the custom ads at the top or bottom of SERPs. The brand is charged each time a user clicks on the ad.
What is SEO?
SEO, or search engine optimization, is the part of search marketing that uses ORGANIC tactics to gain visibility in SERPs. With SEO, brands don't pay for placement on SERPs. Instead, they use a variety of tactics that prompt search engines to show their content near the top of SERPs because the result is valuable and authoritative.
SEO includes hundreds of tactics that can help a brand increase their search rankings. These white hat SEO techniques are often grouped into three categories.
On-page SEO optimizes each individual page of a website to target a specific keyword and appeal to search engines. These strategies include keyword research, content creation, and keyword optimization. On-page optimization in SEO helps search engines understand a page of content and, therefore, give it higher ranks.
Technical SEO optimizes the non-content elements of a website and the website as a whole to improve its backend structure and foundation. These strategies relate to site speed, mobile-friendliness, indexing, and security. Technical SEO improves both user and search crawler experience, which leads to higher search rankings.
Off-page SEO builds a website's reputation and authority by connecting it to other high-quality websites. Off-page SEO techniques include link building (acquiring high-quality backlinks) from other websites and managing local listings and directory profiles. When many websites link to a brand's website, it shows search engines that the brand's website is trustworthy, reliable, and reputable, which increases its search rankings.
SEM or SEO?
When you compare SEM vs. SEO, you'll find that they have both similarities and differences
The Similarities
Both help a brand appear in search results. One of the SEO and SEM basics is that they both aim to help a brand appear in prominent positions on SERPs. The goal of each tactic is to help a brand show up in search results when users search for specific terms related to the brand's industry, business, or offerings.
Both are designed to drive more traffic to a website. The goal of both is to gain visibility on SERPs, but more importantly, to drive traffic to a website. Each strategy employs tactics to increase click-through-rates (CTR) and get more users to click on the search results.
Both require knowing your audience. To succeed in both strategies, you must have a good understanding of your audience and how they act. By using buyer personas and psychographic segmentation, you can get to know your audience, discover what their needs are, and what they are searching for. Then you can create valuable content that shows up when they go looking for solutions related to your brand.
Both use keyword research to uncover popular search terms. The first step for both SEM and SEO is performing keyword research to identify the best keywords to target. The research includes looking at keyword popularity to determine the top keywords or buying keywords that your ideal audience searches for. It also includes looking at keyword competition to see what other brands are targeting the same keywords and determining what you will need to do to compete with those other companies.
Both target specific keywords. Both strategies focus on targeting specific keywords that are identified during keyword research. At the core of each tactic are keywords.
Both require testing and continual optimization. When comparing SEM vs. SEO, you should know that neither is a strategy that you can set and forget. Both require continual testing, monitoring, and optimization to increase performance.
The Differences
SEM search placements include an "Ad" designation. SEO does not. Search results that appear as a result of SEM or SEO look different on SERPs. Paid ads that receive placement through SEM tactics are often identified as an ad (e.g., by an icon appearing next to the placement), whereas the search results that appear as a result of organic SEO are not marked in such manner.
You pay each time a user clicks on an SEM result. You pay nothing when a user clicks on an SEO result. SEM results are paid placements, and your brand is charged each time a user clicks on the result. Therefore, you must have a budget for continually showing SEM ads and using this form of PPC lead generation. On the flip side, you are never charged when a user clicks on an organic search result.
SEM results show to a select target audience. SEO results do not. While successful SEO and SEM strategies are driven by a plan to connect with a select audience, you can only specify that target audience through SEM. Through SEM, you can (depending on the publisher) select what audiences you want to see the search results by assigning filters based on age, location, income, habits, and more. Through SEO, you cannot specifically choose who will see your search results.
The impact of SEM is immediate. SEO takes time. Through paid SEM ads, you can start to put your results in front of audiences with just a few clicks. As soon as you launch a campaign, your ads start showing in SERPs. At any time, you can turn ads on to increase visibility or turn them off to stop showing. Conversely, SEO is something that you acquire over time and typically over a long time. It can take months of implementing an SEO strategy before a brand begins to rank on search engines.
SEM is better for testing than SEO. Because you can immediately turn SEM paid ads off and on, it's a great strategy for testing. You can quickly revise your ad copy, target new audiences, and change landing page content to test your new tactics. This flexibility allows you to see differences in your strategies immediately. You cannot accomplish this through SEO, as it would take too much time to make changes and monitor differences in results.
SEO adds value over time. SEM does not. SEM is only active as long as you pay for your results to show. As soon as you turn off your ads, your SEM strategy is over. SEO is the opposite. SEO strategy grows and compounds over time and leaves lasting results.
SEO has a higher click-through rate (CTR) than SEM … if you can get to the top. The first few organic search results typically have the highest CTRs. So if you can get to the top, you can likely outperform SEM ads. But if you appear on the second page of results or lower, you can probably get more clicks through SEM.
SEM or SEO: Which is Better?
Which tactic is right for your marketing strategies? Here is what you need to consider:
Consider your competition. Look at what your competitors are doing and how they are performing in their search marketing before you decide how you can best compete with them. Research what search terms they rank organically for. Consider if you can execute a plan to top their SERP placements. Also, look at what paid terms they are using to drive traffic to their own sites. As you perform this research, look for gaps that you can fill and areas where you will be unable to compete in both paid and organic search.
Consider how well you know your industry. If you have been in business for a while and already know what your customers want and how to best reach them, you may want to start to build a long-term SEO strategy that will provide value over time. If you aren't sure how customers and competitors will respond to your offerings or content, you may want to consider an SEM campaign that allows you to test your ideas, products, and services. Use these sites for market research to better understand your target audience and your position in the industry.
Consider the length of your typical customer buying cycle. If your products and services have a short customer buying cycle, meaning your customers know what they want, search for it, and buy it, you may benefit from SEM ads that put your product right where customers will see it. Longer buying cycles, where customers research and compare for weeks or months, may not perform as well with SEM, as there isn't an immediate buy after seeing one ad.
Consider the average cost-per-click in your industry. Before deciding that SEM is right for your business, research and consider how much you'll need to spend to show in paid search results. Keywords have varying cost-per-clicks based on competition. If your cost-per-click is low, it might be the right strategy for you. On the flipside, a very high cost-per-click might make you decide you're better off focusing on SEO.
Consider the age of your business. If you just opened your business and launched your website, it's going to take time to develop your SEO and begin to appear organically in the search. While that doesn't mean you shouldn't put together an SEO strategy, it does mean that you could benefit from an SEM strategy until you build your SEO. SEM is an effective way to drive traffic while building organic SEO.
Improve Both of Your SEO and SEM Strategies
When looking at SEM or SEO, there is no quick formula or simple answer. Some businesses may choose to focus on SEO, while others go strong on SEM. Others may implement a combination of SEO and SEM strategies. It all depends on your unique business and goals.
But now that you know the similarities and differences between SEM and SEO, you'll be better equipped to decide how each can help your brand reach its goals.
However, from a brand perspective, it's best to try both. While most start with SEO, it's great to start looking at SEM shortly after. The reason being is using both (even if differently weighted amounts) will drive traffic in different ways.
To learn more about how to use SEM or SEO, or get help with your search marketing, please contact us directly. At Spark Boutik, we help brands strategize their marketing and advise on what they need for the next step in their business.