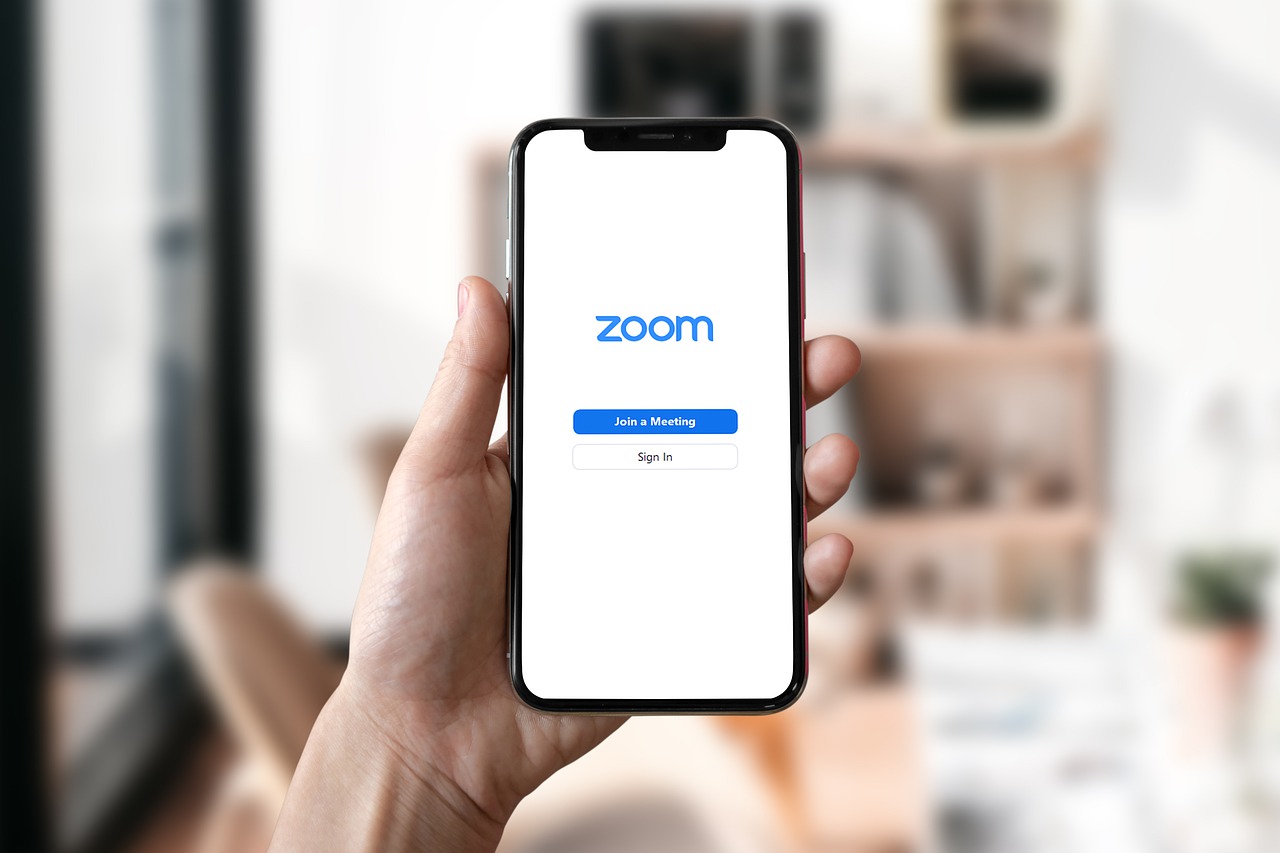 29 Jul

Tips For A Successful Zoom Meeting

It's no longer new to expect a Zoom meeting, or remote conference, or interview via any of the video apps we use today: Google Meets,  Go To Meeting, etc.

However, it's a good idea to review some things to make them uber successful to ensure that you no longer run into the classic issues we have seen memes for.
Here are 8 Tips For a Successful Zoom Meeting:
1. Automatically schedule meetings
If you tend to have regularly scheduled meetings, or need to update staff/co-workers often, it's a good idea to pre-schedule meetings not only in the calendar, but on Zoom directly. You can automate this process through app (ask your tech team) so that if someone sends you a message or books a meeting with you via an appointment scheduler, that a Zoom meeting is automatically scheduled as well. Both yourself and your attendee(s) can get a notification as well.
2. Update your calendar with Zoom meeting links
Seems obvious, but you would be surprised how often people are still scrambling for meeting links directly before. In this case, wherever you have the meeting scheduled it's imperative to add the actual meeting link in there. It's recommended to use Google calendar so that links and the notification of your upcoming meeting is sent to your email, phone and desktop.
3. Create recurring meetings with saved settings and one URL
Following up on points #1 and #2, Zoom actually allows you to create regularly scheduled calls/recurring meetings. When you use this setting you can use the same join URL every time vs. having to send out a specific new one. This allows everyone to know exactly where to find the meeting each week/time.
Additionally, if you meet with the same group regularly but not on a regular schedule, you can choose an option called No Fixed Time, which lets you use the same settings and meeting ID over and over with the same group, no matter when you get together. This option is popular when hosting a class or ongoing seminars.
3. Review who attended
This is a good one for all our clients that do webinars, or host larger lectures. It's recommended to always review your attendee list after all meetings. When live, it's hard to always know who was online if they didn't participate a lot, or if they were muted. However, you can easily go into Account Management/Reports and look for the specific meeting and re-generate the attendee list. Why? This can be a key potential client list or help you plan for your next one! These are your targeted audience members.
4. Collect information from attendees
In addition to getting an attendance sheet, you can also gather information from meeting attendees about themselves before they join the call. This can be done by a simple registration form.
If you are doing Facebook events, or EventBrite, or via email (MailChimp for example), or whatever app you choose to collect registrations you can ask attendees to fill out information before attending the event. You can also use My Meetings in the Zoom app to do this.
Doing this can help you learn more about your attendees and better cater the webinar or meeting to meet their needs, connect to them and also get a better response overall and experience.
5. Record the call as a video
You can, and should, record meetings. This allows you to share the meeting/webinar to those that have missed it, or provide as reference to review what was said for a project. Recording will also allow you to review yourself and see what things you would want to work on for next time. This is key towards hosting successfully. Practice makes perfect.
Note: If you record meeting attendees' video or audio, it's common courtesy to inform the party that you are doing so.
6. Co-host calls
There is no rule that a zoom meeting has to be done solo. In fact, co-hosting can add to the success. One person can manage the mechanics (muting, sharing screens, etc.) while another speaks. Having another co-host can help alleviate the pressure and have someone else there to answer questions as well.
There are co-hosting tools that can be used, and should be explored. Select the co-host option in the Meetings settings.
7. Give attendees a waiting room
Last but definitely not least, always set-up a waiting room option. That is so if you are not yet ready or the participants are early, they are not lost. They can attend a "meeting room" and chit-chat with other guests (if not muted). This gives a more personal vibe to your meeting and simulates an actual conference to a degree.
Then make your grand entrance.
---
Spark Boutik is a digital marketing advisory service that has the expertise to ensure your marketing efforts achieve maximum impact in the digital space. We work with you to understand your objectives, to develop and deploy the most innovative strategies and to measure performance through our suite of analytical tools. 
If you have further questions, be sure to contact us.