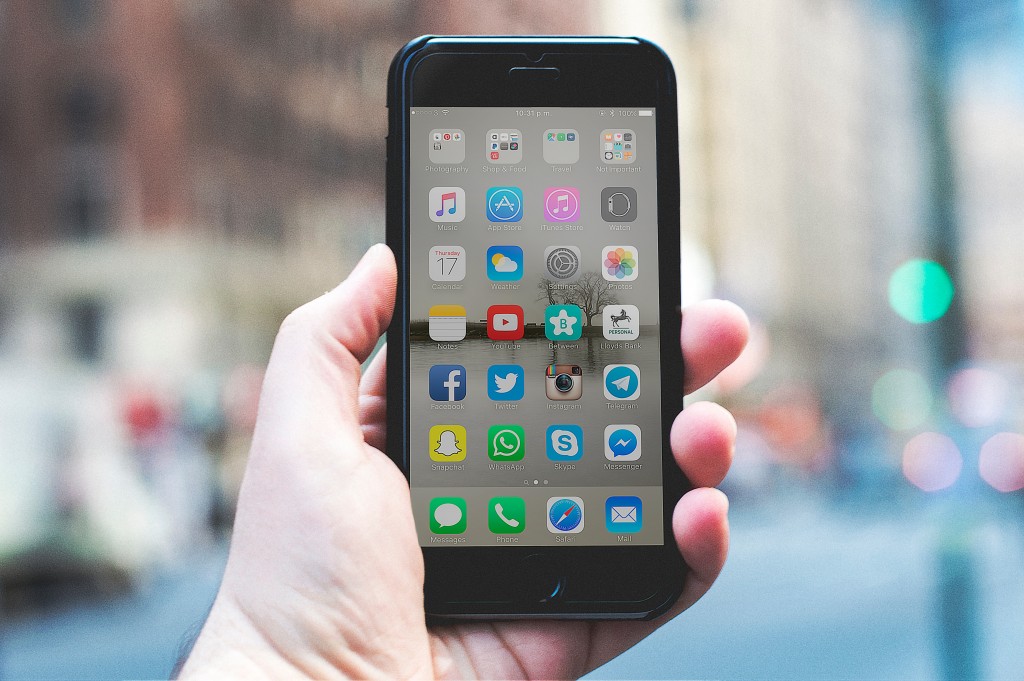 14 Sep

Social Media 101
It's no secret that social media is dominant in our society. Compared to other forms of media, it is completely unique in its ability to bring people together from all over the world to share content and ideas. If you want to be a part of the conversation but are completely left in the dark when it comes to how to use social media platforms, we've broken down the 10 most frequently asked social media questions.
---
1) Do I need to be using all social media platforms?
Not necessarily. Each social media platform is used for different types of content and usually to reach a different target audience. For example, if you specialize in unique video content and are trying to reach millennials, Snapchat would be perfect for you, as 60 per cent of their audience is under 24 and it's primarily used to share quick videos. On the flip side, if you run a mortgage brokerage trying to reach an audience of people in their 30s, Facebook is the right platform for you as 45 per cent of active users are between the ages of 25 and 45. We recommend being present on a few social platforms for the most reach. If you're going to be on multiple platforms, make sure you do research into what types of content are appropriate to share on each and how to best maximize your audience with your content.
2) What kind of content should I be sharing on social media?
The content you produce and share should be relevant to the services and/or products you offer, while being true to your company's values and beliefs. Content should also be as engaging and clear as possible, no matter the platform. A clear call to action asking your followers to leave a comment, or a prompt suggesting a share makes a world of difference in regards to follower engagement. Engaging with others is what social media was created to do and great content means this engagement isn't present.
3) What's the difference between a Facebook follower and a Facebook fan?
There are many similarities between fans and followers on Facebook, but the main difference is the type of account you're engaging with. When you "follow" another person on Facebook, you're interacting with the profile of an individual's account or private account. These profiles could be of a  business owner, musician, content creator or  basically anyone with a Facebook account who has chosen to share their information publicly. If you have a non-public account (as the majority of Facebook users do), your existing Facebook friends fall into this same follower classification. A Facebook fan is someone who has "liked" a page on Facebook opposed to became friends with a Facebook profile. Facebook business pages usually represent companies or groups and operate differently from regular Facebook accounts. With a Facebook page, the fans become the audience and can be analyzed and advertised to—private profiles do not have these privileges.   
4) What's the difference between Snapchat and Instagram Stories?
There's not much of a difference between posting "Stories" on Instagram or posting to "My Story" on Snapchat, other than the platform itself. In both cases, photos and videos are made and uploaded for public viewing, then automatically disappear after 24 hours. Instagram stories allow you to add to the narrative of your already existing Instagram content. For example, if you own an operate a bakery you can post a photo of a cake, then prompt your followers to watch your story to see how it was made. With Snapchat, your followers are there only to watch your quick videos and photos with larger corporations having featured stories that act as quick morning news hyperlinks. Snapchat content is typically less polished than what would be posted on an Instagram story, creating a more personal environment.
5) What does "trending" mean?
Trending refers to a specific topic that is being talked about by a large number of people, most commonly used on Twitter. A trending topic could be anything, from an event happening nearby to simply just a person's name. These topics are filtered through an algorithm created by Twitter that shows each individual account topics would appeal to them, based on who they follow, their location and how often they tweet. This can also be changed to only see what is trending on a certain location, or even worldwide. Trending topics help keep those on Twitter, and other social media platforms, informed as to what is a hot topic of discussion and allow them to better engage with other users.
6) Should I be paying for social media ads?
If you feel as though you're not generating as many leads as you would like through organic social media posts and content, you can resort to paid advertisement. Since many social media outlets have been using algorithms to tailor content to paid content, it can be difficult for organic content to be seen by a large majority of your followers. Paying for ads can help get more eyes on your product, company, or idea. However, this decision does largely depend on your budget, as ads or sponsored posts can be quite costly and are temporary. The best strategy is to test your content organically and strategically choose your paid ads based on which posts performed well.
7) How often should I post?
The more content you send out into social media platforms, the better opportunity you have to define your brand voice; however, never sacrifice quality for quantity. A mediocre post everyday won't have as much impact as a more creative or researched post every three days that generates more engagement. Be careful not to appear as a "dead account" posting content so infrequently that your audience loses interest or your company/business appears less professional. However, post too frequently and risk the followers getting annoyed and choosing to disengage with your profile. It's important to strike a balance here—develop a posting pattern and analyze their outcome.   
8) When posting on Instagram, should I automatically cross-share my content to other platforms?
Although it may seem convenient and common practice, it's not a good idea to automatically share (cross-post)  the same post on multiple platforms. Instagram makes this simple (and tempting) as just before posting you are prompted with the option to cross-post to other platforms without even directly leaving the app. Try not to opt for this. Since each social media platform has its own features and tendencies, automatically cross-posting can be detrimental to your reach. If you're tagging someone in a caption on an Instagram post, it may not the the same profile name as their Facebook profile shortcut causing tags to be improper. Cross-posting may be more efficient but catering your content to each platform is the best way to increase your business' audience reach.
9) What's a hashtag?
Hashtags are keywords or phrases that begin with a "#" symbol. Using this symbol turns the word(s) into a trackable link, making it easier for your post to be found (or for you to track). Hashtags can be used to track current events, a person's name, or a specific location. Although the hashtag originated on Twitter, it is now used many platforms such as Instagram, Facebook and Pinterest. To use hashtags to your advantage, ensure they are relevant to the topic you're posting about and include both common and niche hashtags in your posts. For inspiration, find other companies and business similar to yours and visit the trending pages to see what your ideal followers are searching. Creating your own hashtag is also a great way to track your business, contest or an event.
10) Do I need LinkedIn if I already have Facebook?
It is a good idea to have both a Facebook and LinkedIn account as a working professional, however LinkedIn does not blend both personal and professional as well as Facebook. Although you can separate your company from your personal account with the use of a Facebook page, LinkedIn is a strictly professional space and allows for more meaningful professional communication and connections. Depending on your ideal client, LinkedIn can be an extremely useful platform to establish your authority within your field.
---
Are you new to social media and have a burning question? Comment your question below or email [email protected].