17 Sep

Rogers, Bell & TELUS get sued for $30-million by Competition Bureau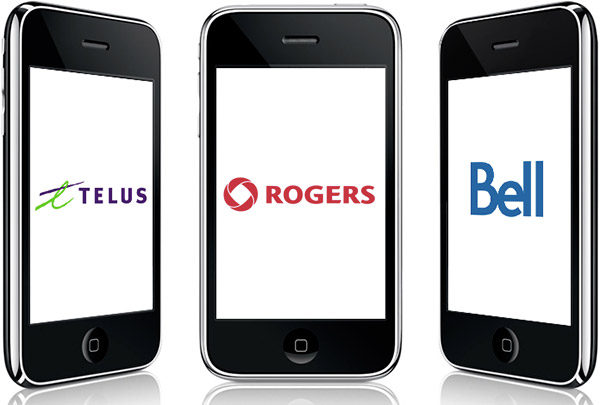 It's 2AM, you're in a daze watching TV, half-asleep, not letting your eyes close; that's when it happens: "text message 1112220 with your birthdate to get your perfect match sent to you via text". You figure, what do I have to lose, it can't cost me THAT much, right? And it's for true love. So, you subscribe and start receiving these texts daily, not realizing that each one that comes in is costing you upwards of $2-$3 a pop. Then, boom, the end of month comes and the cardiac arrest hits; you have "premium SMS" overages to the tune of a few hundred dollars. Boom, they got you. It's now, and only now, that you call your respective carrier and fight, plead ignorance, etc just so that they pity you enough to reverse the charges. If the aforementioned scenario relates in any way to you….
Don't worry, you're not alone.
The Competition Bureau has finally gotten involved and is seeking customer refunds and $31 million in penalties from Rogers, Telus, and Bell for misleading customers. Following a five-month investigation, the Bureau has begun legal proceedings against the "Big Three" as well as the Canadian Wireless Telecommunications Association, requiring them to "stop misleading advertising that promotes costly 'premium texting services,' and to compensate consumers.".
Finally, relief.
The Bureau is seeking full customer refunds and administrative monetary penalties to the tune of $10 million each from Bell, Rogers and Telus, and $1 million from the CWTA.
"The Bureau's investigation concluded that Bell, Rogers and Telus, in conjunction with the CWTA, facilitated the sale to their own customers of premium-rate digital content (such as trivia questions and ringtones) for fees that had not been adequately disclosed. Customers were misled into believing this content was free, when it was not. In fact, in the case of Bell, Rogers and Telus, they pocketed a share of the revenues collected. Aggravating the situation, Bell, Rogers, Telus and the CWTA led customers to believe that measures were in place to prevent these unauthorized charges."
"Our investigation revealed that consumers were under the false impression that certain texts and apps were free," said Melanie Aitken, Commissioner of Competition. "Unfortunately, in far too many cases, consumers only became aware of unexpected and unauthorized charges on their mobile phone bills."
The legal proceedings are before the Ontario Superior Court of Justice under the misleading advertising provisions of the Competition Act. The Bureau is seeking:
• Full refunds for customers;
• Administrative monetary penalties;
• A stop to any representations that do not clearly disclose the price and other terms and conditions applicable to premium-rate digital content; and
• A corrective notice from each of Bell, Rogers, Telus, and the CWTA, to inform the general public about the terms and conditions of any order issued against them.
"We take misleading advertising very seriously," said Lisa Campbell, Deputy Commissioner, Fair Business Practices Branch. "We want to ensure that consumers are not misled about pricing terms and have greater control over third-party charges on their wireless invoices."
[via TechVibes]