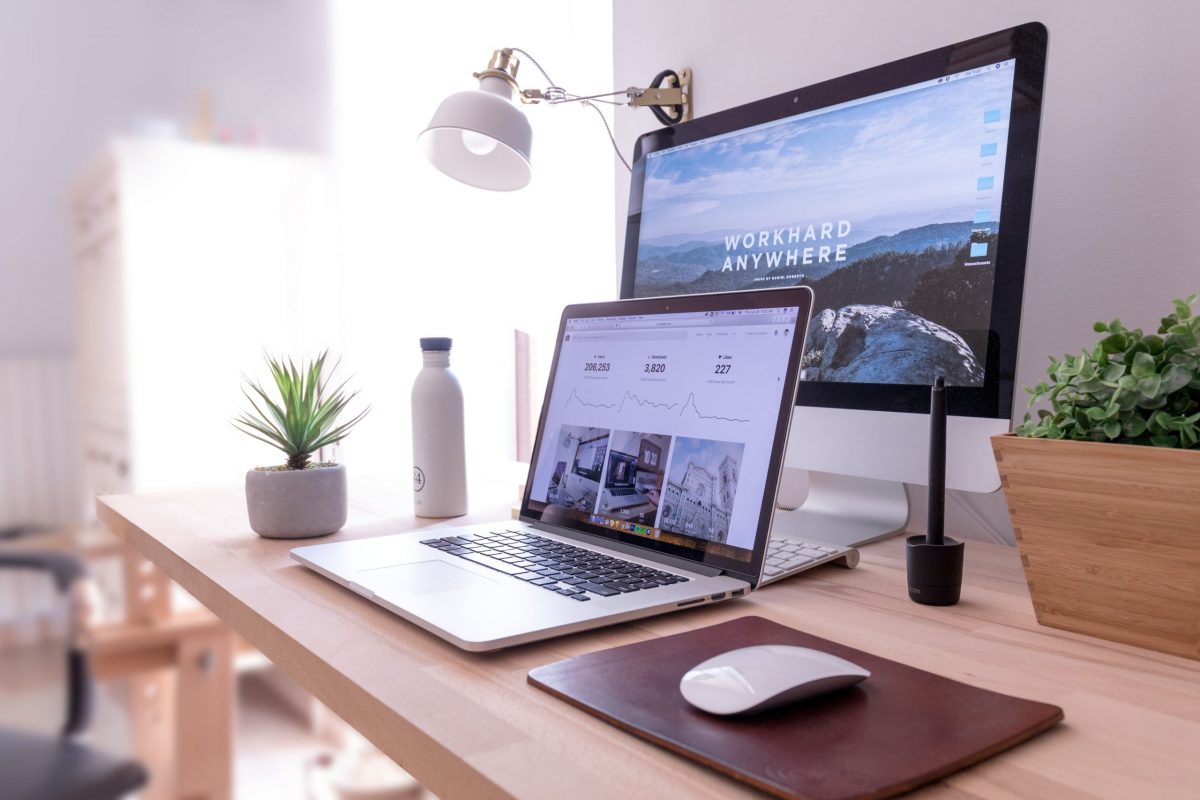 15 Jun

Responsive Web Design Best Practices You Should Know About

Accessing a website on a smartphone used to involve a lot of zooming, pinching, and scrolling. But thanks to Google's mobile-first indexing and the many innovations in responsive web design (RWD), those dark days are finally behind us.  

Websites across niches have since switched to modern website design to improve their Google rankings, gain more traffic, and ultimately increase their conversion rates. And so, we can now conveniently view most websites on both mobile devices and desktops.
Essential Responsive Web Design Techniques
If you're looking to improve the user interface and user experience of your website on different devices and platforms, here are responsive web design techniques and best practices you should know about.
Layout
People access your website from different devices with varying screen sizes and resolutions.  Thus, using a fluid design approach, instead of a fixed layout, will ensure optimum experience for your visitors, regardless of whether they're viewing your website on a smartphone or a desktop.
Fluid web design uses fluid grids to break down the width of the web page into equally sized columns. These columns, as well as their contents, expand and shrink according to the device's screen size, so all components of the page flow and adapt with the user environment.
Typography
Typography matters. A lot. Your choice of font style, size, and text arrangement and structure adds life to your content and affects the overall aesthetics of your website. 
Using clean and legible typefaces improves the readability of your pages and makes them easy on the eyes. On the contrary, intricate fonts can make your website look messy and unorganized, and could discourage visitors from reading your content.
Creating a responsive website requires careful planning and consideration of the essential elements of typography design, such as: font size, font style, hierarchy levels, kerning, colour contrast, line length, and text amount. Applying these elements will help balance your website's visual structure.
Whitespaces
Let your content breath by adding ample spaces in between the sections and elements of your web page. Adjusting the margin, line spacing, font, and padding of your text relative to the available white space will minimize clutter, give your site a more relaxing vibe, and make your content easier to read — especially on smaller screens.
The proper and strategic use of whitespace will not only elevate your website's aesthetics, but also help draw consumers' attention to the most important aspects and contents of the page.
Navigation
Aesthetics may capture the consumers' interest, but it's site performance and ease of use that will make them stay. Keep in mind that many of your audiences and site visitors are not tech-savvy. If your website is too complicated to navigate, they might just give up and leave.
You can create a better navigation experience for your customers by making your menus easy to use and locate, and adding an in-site search bar at the top of the page. Also, apply the 3-click rule as much as possible. Basically, this rule states that users should be able to find the information they're looking for within 3 mouse clicks.
Load Time 
Slow loading time is one of the prevalent reasons for high website bounce rates – and it's quite obvious why. 
Time is gold. Visitors expect your website to load as fast as possible. If you make them wait for more than three seconds, they'll likely leave.
Make your pages load faster by using optimized media files, reducing plug-ins, and doing away with tons of redirects. Minimizing page load time is vital to keeping users happy – and their happiness is relative to your conversation rate.
Media
Your choice of media elements (videos, images, infographics, etc.) impacts the responsiveness of your website. The quality, resolution, and file format of the videos and images that you use can affect page speed and performance.
For one, you should avoid using high resolution videos and images because these can make your website heavy and cause your web pages to load slowly. To maintain the quality of your media elements without sacrificing performance, compress video files and use flexible images. Flexible images are scalable, so they remain crisp and clear on both mobile and desktop despite their smaller file size.
Icons 
Icons can significantly improve a website's responsiveness in many ways, but primarily by eliminating long bursts of texts. Icons are a simple and effective way to make your content visually interesting and easy to absorb, especially when viewed on small screens where space is a premium. However, you should only use icons sparingly and where appropriate.
To effectively deliver icons to your website, use them in SVG (scalable vector graphics) file format. As their name suggests, scalability is the biggest feature that SVGs have going for them. Unlike PNGs and JPGs, SVG files adjust to the device as needed without changing file size. This makes them ideal for multiple-device-friendly websites.
Final Thoughts
With mobile searches consistently dominating desktop over the past few years, it makes perfect sense for businesses and organizations to invest in a responsive website. 
There's simply no way around it anymore: responsive web design has become the standard. Applying the concepts and techniques we've highlighted above will do wonders to your website's user experience. 
Don't know where to begin?
Contact us and we can direct you further toward responsive web design. 
Spark Boutik is a digital marketing company and advisory service that has the expertise to ensure your marketing efforts achieve maximum impact in the digital space. We work with you to understand your objectives, to develop and deploy the most innovative strategies and to measure performance through our suite of analytical tools. 
---
This post was submitted by Shawn Byrne
Shawn Byrne is the founder and CEO of My Biz Niche, an Arizona-based digital marketing and web design company that has achieved superior results for their clients. Before My Biz Niche, Shawn worked for Venture Capitalists where he built a private portfolio of e-commerce and informational websites that generate revenue through various digital marketing strategies.