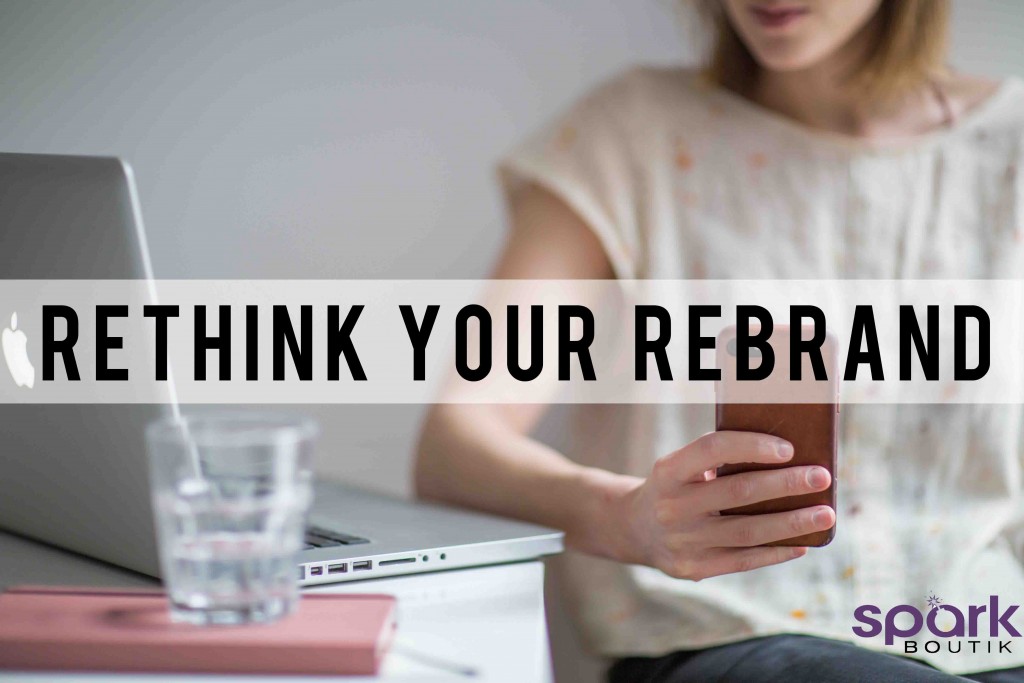 08 Jul

Rethink your Rebrand: 4 Steps to Success
Every good business needs to develop and evolve over the years; however, some brands require an entire reboot. A rebrand doesn't mean your company's original identity has failed but it also could be due to an internal shift, a change in desired ideal client, to reflect a major milestone or simply just feel like the right time. A rebrand requires more than just a new logo. Here are our four steps to starting your rebranding process.
1. Analyze Your Current Brand
Before you can begin to rebrand, you need to understand what worked and didn't work with your current brand guide. For example, how is your organic reach with your current branded videos or graphics? Look at your numbers and determine what your audience connected and engaged with. This will drive your next step.
2. Define The Company You Want in Two Years
What do you want your company to look like two years from now? Not the company you want tomorrow or have today, but what are your goals for the future? The saying "if you build it, they will come" couldn't be more true in this case. Define what you want for the future and develop the goals to get there. We only consider two years from now because your branding should be evaluated often as your industry is constantly changing—your branding should reflect that.
3. Create Space
Gather your team into a creative space and allow big ideas. Bring out the old school pen and paper and jot down every idea. During this process, there is no wrong answer and there is no idea too big. The more minds involved in this step, the better. You never know what will spark a good idea. From here, circle and develop the ideas that stand out. This will drive your content planner, your new logo, and style guide.
4. Bring It To Life
Introduce your new branding to your current clients and prospective clients with an event or promotion. Just like your initial business launch, don't hold back with this. The improvements made throughout your rebranding process should be advertised! If you're primarily a digital company, think of ways you can bring your company offline. Whether this be a scavenger contest or a mixer, this a good way to create live connections and introduce more people to your brand with word of mouth.
Rebranding doesn't need to be a scary ordeal. With our team of graphic designers, web developers, content creators and brand consultants,  Spark Bouitk can guide you and your company through the entire process. For more information on our services and brand consulting programs, please contact us here.