16 Aug

Portfolio: Jingu Apps – "Change the way you interact with your community"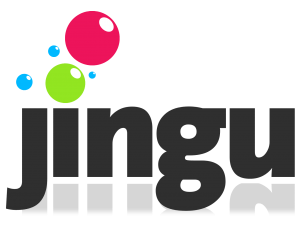 Communities aren't built overnight. It takes time, patience and a loyal following to make them come to fruition. In the case of Jingu Apps, we have exactly that for our beloved BlackBerry devices. With their plethora of BlackBerry-centric apps, Jingu aims not only to change the way BlackBerry users communicate with each other, but also to challenge their creativity in doing so.
Among the many apps under their umbrella, including: Jingu Avatars, Jingu Text, and Jingu Smileys, their most popular (and one they've seen the most success with) is Jingu Friends – a secure public forum for BlackBerry users to chat andexchange their pins, and meet each other in, where nothing is private and every conversation is free to join!
Engagement:
• Analyze various keywords, trends and topics to introduce to the community for the purpose of engagement.
• Managing day-to-day posting of Twitter and Facebook accounts for purpose of growth and user engagement.
• Create engaging messaging to push out to 1.5 million+ users for purpose of non-organic growth.
• Content creation to execute community management, blog and influencer outreach initiatives.
Facebook:
Design and management of official Fan page.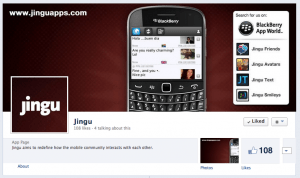 Twitter:
Responsible for design, implementation, management and growth of official @jinguapps twitter handle. Successfully grew account from 51 to 8955 followers in a two week time span.