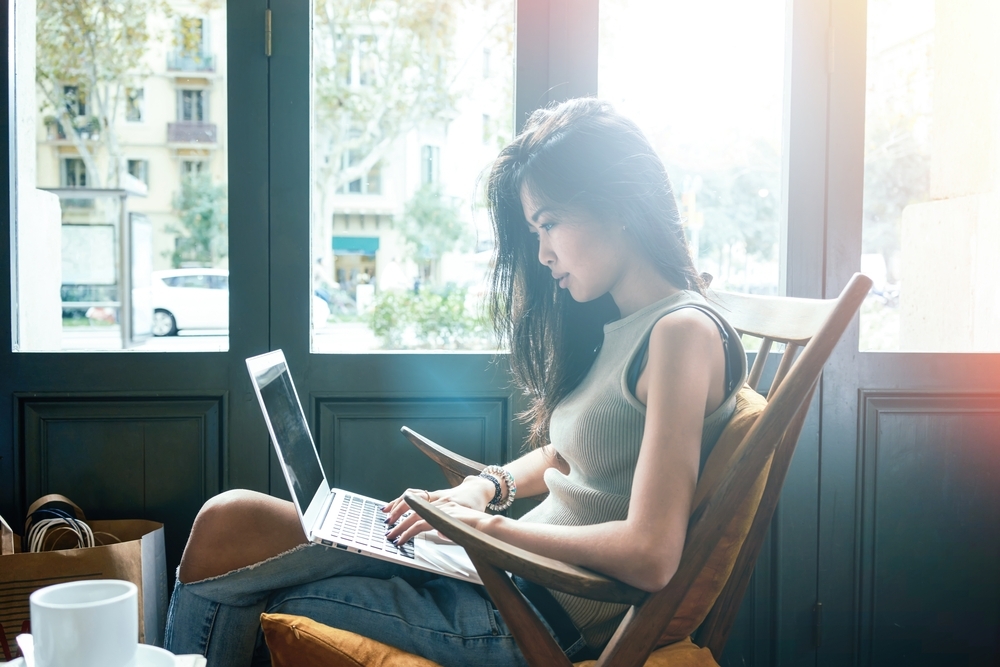 17 Feb

How to Make Your Content Work for you in 2017

As of today, we are just over a month and a half into 2017. With this in mind, let's take a moment to reflect on your last strategy meeting as your team likely poured over plans to implement into process for continued success and effective growth throughout 2017. How have those strategic intentions come to fruition in market? Are your goals clearly defined, allocated, measurable and aligned with the evolving nature of the competitive marketing world?

As we strive to ensure that our brands' community engagement tactics remain intuitively malleable to the frequent evolution of social trends and demands, now is as good a time as ever to re-establish our continued understanding of the content marketing landscape in 2017. With that said, we've gone ahead and accumulated some of the best, coveted industry insight to guide and improve your content marketing strategies this year:
---
1. Curate Content That Is Aligned With Your Customer's Journey
"There is no sale without the story, and there is no knockout without the set-up." – Gary Vaynerchuk (Jab, Jab, Right Hook). 
Regardless of the industry in which your business exists and the subsequent customer demographic, one thing is absolutely certain: Every customer has a 'buying journey'. Understanding this journey will provide context to your content strategies. Let's take a look at the "Jab, Jab, Right Hook" approach developed by Gary Vaynerchuk.
Jab: Content that aims to engage and trigger an emotional response/establish value and appreciation
Right Hook: Content that aims to sell and self-promote
What a Brand Shouldn't Do: Throw too many right hooks (strict, impersonal sales pitches) which typically kill potential for engagement or a long-term customer relationship

Ultimately, if you understand your customer's buying journey and the subsequent timing and balance of the "jab, jab, right hook" approach, you will land a series of well-timed, valuable jabs that resonate with your customers. Develop content that is suited to this approach, investing in your customers through means of valuable content offerings to suit their needs, habits and questions throughout their buying journey. When the time is right, follow this with content which asks them to invest back in your brand, when they are primed and ready to make a purchase.
---
2. If You Ignore Mobile, Your Customers will Probably Ignore You 
While occupying a public space at any given moment, you can typically look up from what you're doing and not be met with the reciprocal gaze of many strangers. Why? Because they're probably looking down at their phone. The irreconcilable truth of our modern, digital world is that we are constantly plugged-in, our mobile devices often a buzzing extension of our hand as we move through each day.
This means that companies can no longer invest solely in a user's laptop experience, while neglecting that of mobile. In fact, much of your content marketing efforts should be mobile-first, if anything. Don't believe me? Google confirms that 61% of users are unlikely to return to a site they had trouble accessing via their mobile and 40% will visit a competitor's site instead. Not only that, but according to Nectafy, 88% of consumers who search for a type of local business on a mobile device will call or go to that business within 24 hours (if the mobile experience is positive).
---
3. Vine Is A Thing of the Past, But Influencer Marketing Is The Future 
With credit to the voracious popularity of Youtube content and later Vine, viral video stars were born. As Instagram adapted to this trend, we saw the rise of social media celebrities spearheading an effective combination of carefully curated video and image content which aligned to create sought-after, idealized personal brands.
Today, this movement has created an entire sub-culture of digital marketing that we now know as influencer marketing. This is the act of building mutually-beneficial relationships with savvy social media mavericks who can help to influence potential customers and build relationships for your brand, using their established, organic reach. Influencers can occupy a wide-range of popular social platforms (Instagram, Facebook, Snapchat, Twitter etc.) and boast followings of a few thousand users all the way into the millions.
So why is influencer marketing so relevant in 2017? Well, digital marketers face a number of challenges in the form(s) of ad blocking and regulations, social media algorithms, bot fraud and frequent consumer skepticism. Influencers help to remedy these obstacles with open access to their established following of people who already trust or relate to their personal brand. This approach also utilizes content and messaging that is entirely original and assumes a natural, trustworthy balance between an official testimonial and a (subtle) mention of your brand.
In fact, according to Influencer Orchestration Network, 71% of consumers are more likely to make a purchase based on a social media reference and 86% of women turn to social networks before making a purchase.
---
4. If Your Content Isn't Married To Your SEO, Your Customer Might Not Know You Exist
A digital marketer's least favourite, famous last words to hear? "We'll just worry about SEO later." 
Do not be mistaken; SEO cannot thrive without content and content cannot thrive without SEO. These two incredibly vital pillars of your digital marketing efforts should always be consciously aligned and working in tandem, or your content could very well be missing its mark entirely.
Relevant, frequent content that is backed with a strong SEO plan will allow you to continuously adapt your content efforts, target specific niches of your customer base, gain insight on what information your customers are looking for and ensure that your content is treated favourably by search engines. After all, why take shots at your target with a blindfold on? If these digital efforts exist in well-executed harmony, your content efforts are bound to hit home and have a resounding impact on your audience.
---
5. Invest In Video
2017 is already being touted as the year that video marketing will take over. According to Digital Information World, online video will account for 74% of all internet traffic, with 500 million people watching Facebook videos every day, and 82% of Twitter users watching video content on Twitter. This shouldn't come as a surprise as we recognize the virality associated with users' sharing habits of video content. The question becomes, how can your brand leverage this trend to cultivate and share your story more effectively than ever before, across the growing masses of potential customers?