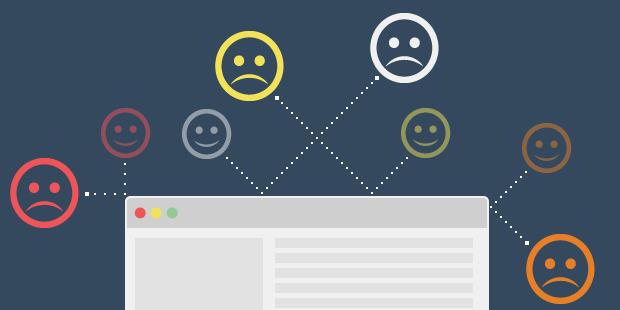 10 Nov

Is your Bounce Rate Increasing? This Might Be a Good Thing!

Have you been working hard to create a better, more user friendly website? You may have even optimized all of the pages on your website to target some key terms that you want to show in the search engine results for. Your website seems to be performing better than ever but when you pull the monthly stats from your analytics you are disappointed that the bounce rate is going up year over year.

First let's define "bounce rate". The bounce rate is the rate at which visitors are landing on your website and leaving before continuing on to visit other pages on the website.  Keep in mind that this differs from the "exit rate" which is defined as the rate at which users exit from a specific page. So these users may have been on other pages of the site first.

Now that we have the definition of bounce rate, let's look at why your bounce rate is going up rather than down with all of the optimization you have been performing on your website. Look at the objective you have with the visitors to your site. Most likely it is to get the visitors to perform an action. This could be finding your phone number, filling out a contact form, making a purchase or simply signing up for an e-mail list.

If this is your main objective than your bounce rate going up is a positive thing. Before the optimization of the website it is most likely that users were coming into the website and landing on your homepage. This was standard practice a few years ago. However, now that you website is performing more efficiently, the search engines are being smarter about where they should send the visitors in terms of pages of the site. In short, people are landing on the exact page they should be when coming to your website. They have no reason to click to another page in search of what they are looking for now! The search engines are sending the traffic exactly where they want to be.

Where does the design of the website come into play here? That's simple; those changes you've been making to the layout of the website are helping to keep the traffic on the page they want to be on. You are showing them exactly what they should be doing on the page. If your goal is to get them to phone your business, your number is plain as day in the top right hand corner of the page (or I hope it is!).

Bounce rate is not what it used to be as business' have become smarter in the knowledge that their best chance of having a website visitor convert is to tell them what to do on the first page they land on! Pay attention to user behavior and find out what the right bounce rate is for your business.