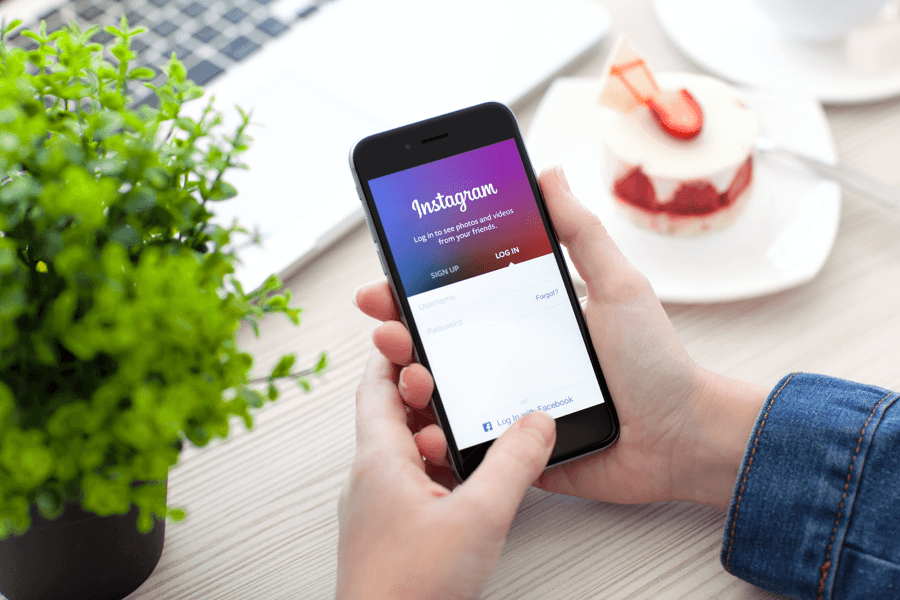 27 Feb

Instagram Galleries: How They Impact Your Social Media Marketing Strategy

You may have noticed something different on your Instagram this week.

Once again, the app is taking strides to become your one-stop shop social media platform. Although a lot of the newer features added have mimicked Snapchat, the newest feature, Instagram galleries, is unique in the way it will impact your brand's digital marketing. 

How does the feature work?

If you haven't seen this feature yet, head over to your Instagram app as if you were uploading any image or video. Beside the Boomerang and collage features, you will notice a new "select multiple" option. From here you can choose up to 10 photos and/or videos from your camera roll. Don't worry too much about the order in which you select your media, as you will be able to manipulate that later on.

Once you've selected your images and videos, you will be brought to the standard filter options. Where this differs from your typical photo-posting process, is that you can choose to apply one filter to all your images and videos or if you double tap on each individual image, you can choose to manually edit only that image.

This is also the time during which you can hold and drag to rearrange the order of your mini gallery. Once you're happy with the order and filters, click 'next' and you'll be brought to the New Post form. Here you can click on each image and tag different people or companies, add a caption, add a location (you may only choose one location) and then share.

Once posted, you'll notice a number of dots underneath your gallery that correspond to the number of photos and video you've added. Your followers can freely swipe through the videos and photos but their like and comments will apply to the entire post, not just one image.

NOTE: When uploading video-dense galleries, please note the processing time can be up to 5 minutes.

How does this impact how you should be planning your digital marketing?

Instagram's video time limit is often a struggle brands face when creating compelling video content. Although we understand that the average attention span of our followers is approximately 30 seconds, sometimes the 60-second limit restricts the creativity of video content.  With the new gallery feature, you can easily add multiple videos to ensure you have time to finish what your brand needs to say.

Although the feature is only a few days old, companies are already utilizing Instagram galleries to promote new spring collections in the fashion industry, effectively cover events and to create more interactive, detailed product reviews.

Much like the Snapchat daily stories you find from your favourite publications such as People, CNN or Tastemade, Instagram galleries will allow for the creation of short slideshows that have the potential of connecting your audience to larger pieces of content. With this feature, you have the ability to capture your audience's attention for up to 10 times longer; but of course, you must logically think about what will inspire them to swipe to the next.  The benefit of creating this for your brand on Instagram (opposed to Snapchat) is its longevity.The carefully planned content will live on your account forever whereas on Snapchat, content is dead within 24 hours.

As with any social media update, there are a few disadvantages to this new feature.  Despite Instagram allowing rectangular photos and videos to live on your feed since 2015, the new gallery feature only allows square media at this time. Keep this limitation in mind to ensure the content your brand posts will not be compromised by a square crop.

How can I use Instagram to drive traffic to my website?

Social media is a great way to directly connect potential clients with your brand via your website. However, unlike Facebook and Twitter, it is more challenging to directly incorporate your website link in your daily content. Having your website at the end of a caption will not inspire people to go ahead and google that website. People are (more often than not) primarily motivated by convenience, so if a link isn't clickable, than the chances are they will not visit the site.

You may have noticed your favourite influencers including direct links via their Instagram story but for most businesses, this is not an option. Typically, when influencers post about a new product or upcoming project, they will prompt you to swipe up to read more (again just like the Snapchat daily stories). This amazing feature allows each of your story photos to become prompts for a larger body of content and an introduction to your brand. Unfortunately, most accounts are unable to use this feature. As of November 2016, Instagram began testing this feature only with verified accounts.

Unfortunately, you can not request to become a verified Instagram account.  The accounts verified are chosen based on their subjectivity to imposter accounts and their number of followers.

So, if you aren't social media A-lister, how do we drive traffic easily to our websites?

The answer isn't perfect, but Instagram allows for a clickable link in your bio. You'll notice you can change this link easily by editing your profile. When you post a new photo that corresponds to a blog or a new product in your online shop, end your caption with a prompt to click the link in your bio. This makes it a lot easier for followers to become potential clients, as accessing the content is only two clicks away opposed to asking followers to type out the website manually.

Until all accounts have access to the direct link in story, it is even more vital to ensure the content is intriguing enough to get followers to want to know more via the bio link. 

Do you have a marketing question? Comment below or reach out to our team using #SparkBoutikSaturday and join us LIVE next Saturday when we answer all your questions.