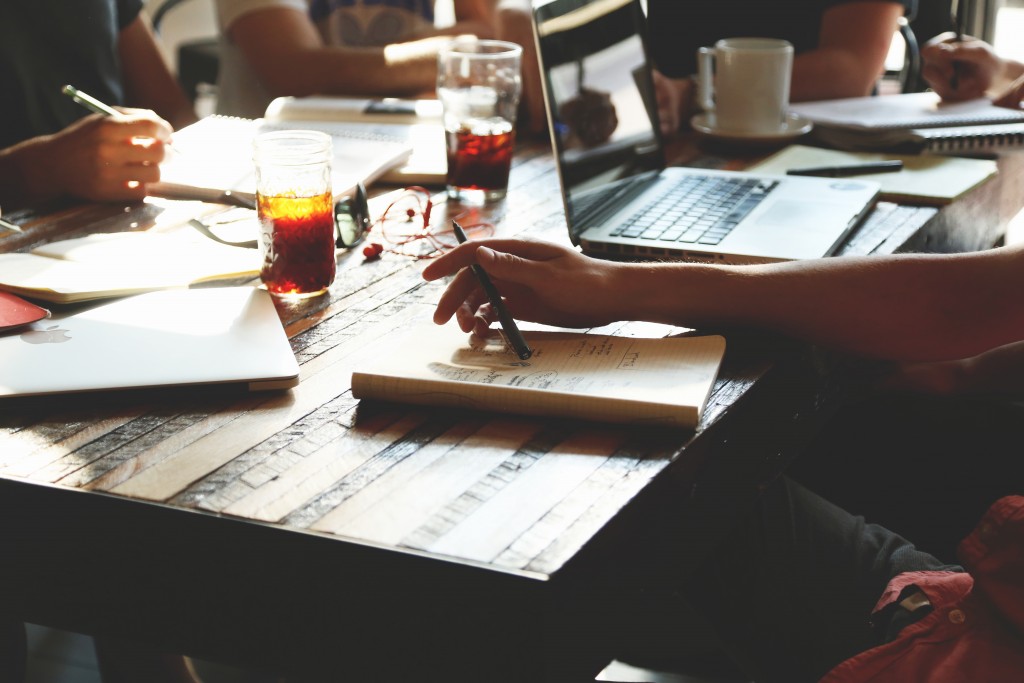 12 May

Influencer Marketing Dominating 2017
With 47 per cent of online consumers using ad blockers to streamline their feeds, marketers are turning to social media influencers to promote their brands. In fact, 84 per cent of marketers and communication professionals are expected to launch at least one campaign involving a social media influencer this year, according to a recent study.
What is a social media influencer?
Social influencers are becoming increasingly relevant within the digital marketing and social media realm. Their value to brands lies in the relationships they've established with their followers which make them credible, reliable and trusted. An influencer can reach hundreds or even millions of consumers authentically through their blogs, social media accounts, or podcasts. With this organic reach, influencers are able to create a connection between their followers and a specific brand with ease. Influencers are able to spark conversation within their network about the company and increase its appeal.

With established social media mavericks with large followings (anywhere from the few thousands to the millions), social influencers frequently curate and distribute quick video content, images, blogs, product reviews and can provide your business with a unique, organic reach. Their followers are already tuned in, listening and invested in the their opinion. For businesses, this means the consumers' trust and attention can be readily redirected to your brand with the help of a influencer sponsored post. The key to finding a really great influencer? Really great content. The Skinny Confidential is just one example of a social influencer that shares valuable and interesting content based on a specific demographic.  
How do I choose my business' social influencer(s)?
Choosing the right social influencer is vital to your influencer marketing success. Begin by determining your company's targeted demographic as that will determine what type of social influencer is connected to that group. Next, determine whether proximity to the influencer is important. For example, if you are a blow dry studio, your offering to the influencer will most likely be a blow out and therefore, it becomes essential that they are able to access your company. However, if you are running an online clothing brand, influencer proximity is not important as product can be shipped and incorporated into their feed from afar. Depending on the size of your business and what you feel comfortable offering the influencer in regards to products or service, you can determine what influencers are within your spend reach. Influencers with more followers expect more in return.
Do I really need to involve social influencers in my marketing strategy?
The effectiveness of traditional marketing is changing. When is the last time a commercial came on T.V. and you didn't pull out your phone? Consumers spend their time scrolling. Normally, ad spend budgets can creep into the high range due to the "pay to play" landscape that exists across most social platforms. The algorithms in place via Facebook, etc., prioritize feeds in a way which does not favour media publications or brands unless: 1) an individual has explicitly expressed interest in that company, or 2) the company has paid for a sponsored post to bypass the algorithm and reach a specific demographic (paid reach). To have a social influencer, or many, means that your company can reduce its ad spend allocated to promoting their product or service.

Influencer arrangements are determined at the discretion and evaluation of the influencer in question and the brand hoping to work with them. In some cases, there may be a paid "rate" established for each endorsement post (a picture shout out, a video, an Instagram story or Facebook live video, etc.), or they may agree to post in exchange for services or products offered by the brand. Social influencers are more important today due to the impact Millennials have as consumers. Markets are looking for  Millennial praise due to their large spending power and their influential nature on digital platforms.
Now what?
With 47 per cent of online consumers using ad blockers to filter their feeds, influencer marketing is a direct way to reach your audience authentically (and at a fraction of the cost). While mass advertising is still necessary, influencer marketing increases your company's reach to your targeted demographic ensuring the right consumers are aware of your brand. Identifying your social media influencers can be difficult, but with Spark Boutik by your side we can help you identify and create mutually beneficial relationships with influencers.