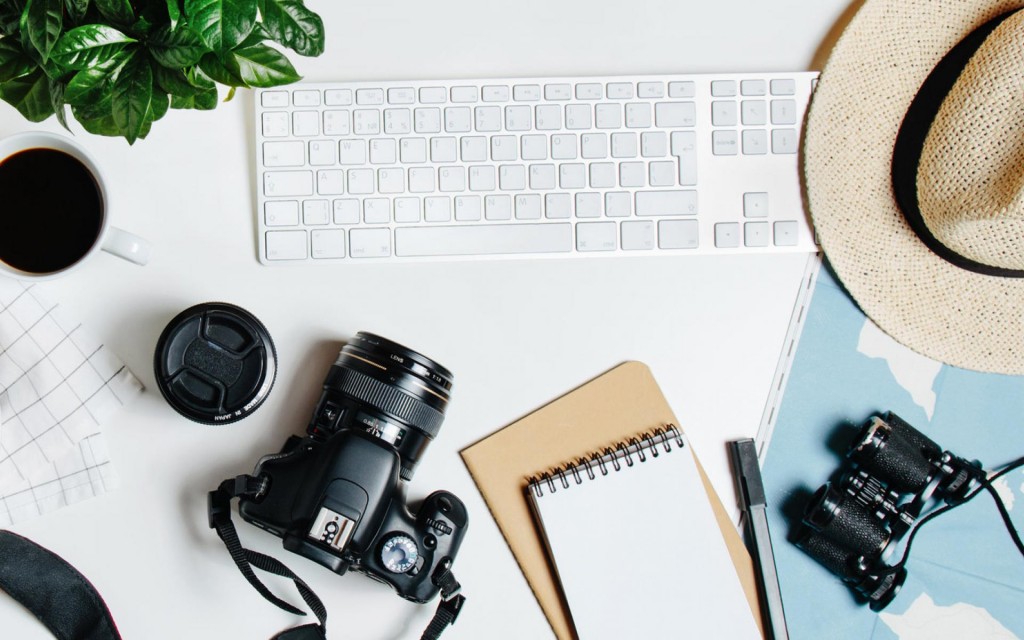 26 Feb

Beginner's Guide To Influencer Collaborations
For every $1.00 spent on influencer marketing, businesses are making $6.50. Marketers believe influencer marketing out performs organic search and email marketing as an online customer-acquisition channel.
Furthermore, the top 13 percent of businesses make approximately $20.00 for every $1.00 spent on influencer marketing. By partnering with an influencer, your brand's character, reach and revenue can increase at unparalleled rates. If your business has yet to be involved in influencer outreach and collaboration, 2018 is the time to start.
Define your ideal customer.
You cannot go into an influencer collaboration without first understanding who your ideal customer is as well as your brand's core values. One of the first things to consider when determining your potential influencers is if they have the right audience for your brand. Often times we challenge business owners to come up with a brand persona that can help encompass everything desire in a customer. You can come up with a name or image for this brand persona or even multiple if you believe your business needs to be geared to multiple demographics. Where does your ideal customer live? How old are they? What do they love? What other content do they engage in? The more specific you can get with this description, the easier it will be for you to determine if an influencer is compatible. If your ideal customer age range includes millennials, investing in influencer marketing is that much more important. Approximately 70 percent of millennials make purchase decision based on influencers and actually prefer recommendation from non-celebrity bloggers. 
Do your research.
Depending on the nature of your business (whether it's completely digital or requires influencers to physically visit the store), you will need to determine the boundaries of your influencer search. Businesses and brands with larger collaboration budgets, often fly influencers in and host them for the duration of the collaboration. If this isn't in the budget for your business, determine if your collaboration needs require an in-person visit. An influencer's engagement means more a lot more than their following; however, generally the larger the following the more you'll be required to investment. We highly recommend following your short list of influencers for a couple weeks at least to determine how they engage with their various platforms (Are they posting every few days? Updating their Instagram story multiple times a day, etc.).  Keep in mind, not every influencer you reach out to will lead to a collaboration—ensure you have a long list of possibilities and a lot of patience. 
Brand alignment meeting.
If you've made it to this stage with an influencer, you should have already determined that their core values are aligned with yours but do discuss this during your meeting. The last thing either party wants is for something to be said on their behalf that doesn't exactly align with their beliefs. Determine and write out the ask from both parties. As a business, what can you offer the influencer them—can you exchange their collaboration for a service you provide or do they have a set price in mind? Now get aligned on what you require back—how many social posts do you expect to see or what events do you require them to participate at? All of these specifics are very dependent on the nature of your business. 
Create co-brand content.
From hosting an event or collaborating on a video shoot, this all should have been discussed during your brand alignment meeting. Whatever the content, ensure it overlaps from the influencer's platforms to your businesses (this is also a great time to create backlinks!). Remember, you've come to this influencer for a reason. They know how to engage with their audience and their audience responds well to their content. So encourage the influencer to do what they do best: create. When influencers decide how your brand's message is communicated, it comes across more far more authentic. 
Measure you success.
Unlike traditional forms of marketing, influencer marketing makes it more difficult to determine KPIs and ultimately your ROI. To ensure your brand is investing in the right collaborations, it is important to write down your goals. During your brand alignment meeting, you may have discussed the collaboration being based on a certain deliverables or engagement. If this is the case, the influencer will be heavily monitoring how many leads they generate for you as well. If nothing else, ensure you have data from directly before the collaboration begins. Measuring your brand's engagement, follower growth, website visits, product sale, etc. before, during and after each collaboration will give you the best sense of your ROI. Use this data to either plan your second wave of content with the same influencer or search for a new collaboration.
---
Over 50 percent of marketers believe they acquire more loyal customers through influencer marketing campaigns. At Spark Boutik, we help our clients determine and execute the right influencer collaborations to increase organic reach and generate leads. For more information on this and our other services, schedule your free consultation today.