25 Jan

How to Land a Job in Digital Marketing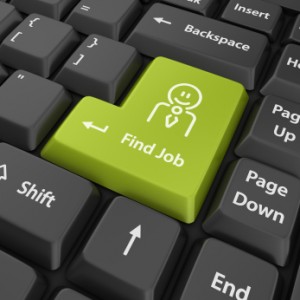 So, you want a job in digital marketing? It's no surprise. Digital marketing is one of the fastest growing career fields in the world right now. Plus, it's really fun. That being said, it's also pretty competitive out there.
Have no fear! There are a number of things you can do that will help you stand out from the crowd. Here are a few tips to help you land your dream digital marketing job.
1. Develop Your Writing Skills
In the realm of digital marketing, your ability to write effectively is paramount. Think about it: the written word is the primary means of communication in the digital space. Most of the time, you don't have the luxury of communicating non-verbal cues.
If you are misunderstood, few will bother asking for clarification. The Internet has made a lazy reader out of all of us, so an effective writing style will go a long way.
As with anything else, practice makes perfect. Start a blog, begin writing articles and developing content. In doing so, you'll become more familiar with and more comfortable writing copy for the web. Come on, Shakespeare has nothing on you.
2. Geek Out
It's time to get tech savvy! To work in digital marketing, you need to understand how the web works. This means you need to get schooled on some common and key technologies, like: hosting, HTML, FTP, and open source CMS.
Remember your high school science reports? You need a natural curiosity to work in digital marketing. State your hypothesis, identify the procedure, record the results and make your conclusions.
In this relatively new field, constant experimentation is necessary in order to find out what works. It requires a bit of analytical thinking, a lot of creativity and an endless desire to try new things.
3. Get Involved!
You may not have a digital marketing job yet, but it doesn't mean you can't participate in the digital marketing community. Networking is super important. Who you know can sometimes trump what you know. So, jump in with both feet and get out there!
Get to know who your influencers are. Blog about what you learn. Use social media to interact and engage by commenting on what others are sharing. By positioning yourself as a resource or thought-leader in the community, you can connect with people that can help with your career.
4. Read, Read, Read
You can never read enough! There are so many awesome resources out there to help you learn more about the industry and current trends. Digital marketing influencers are always posting great content, like: blogs, white papers, and articles. This information can keep you sharp and engaged in the community.
Don't forget about multimedia content either. Podcasts, videos and webinars are also helpful. Plus, they give you a break from all that reading.
5. Develop Your Organizational Skills
Digital marketers are always prepared to plan, execute and manage multiple projects at the same time. Managing several client files, tasks, and deadlines takes excellent organizational and time management skills. The digital world is truly the place that never sleeps (Sorry NYC).
6. Use Social to Identify Opportunities
You're probably already using LinkedIn as a networking platform, but are you using it to help with your job search? Use LinkedIn, Facebook and Twitter to reach out to people that matter to you. More recruiters and HR personalities are turning to social job search tactics than ever before. Fish where the fish are!