26 Jul

How Storenvy Uses Social Media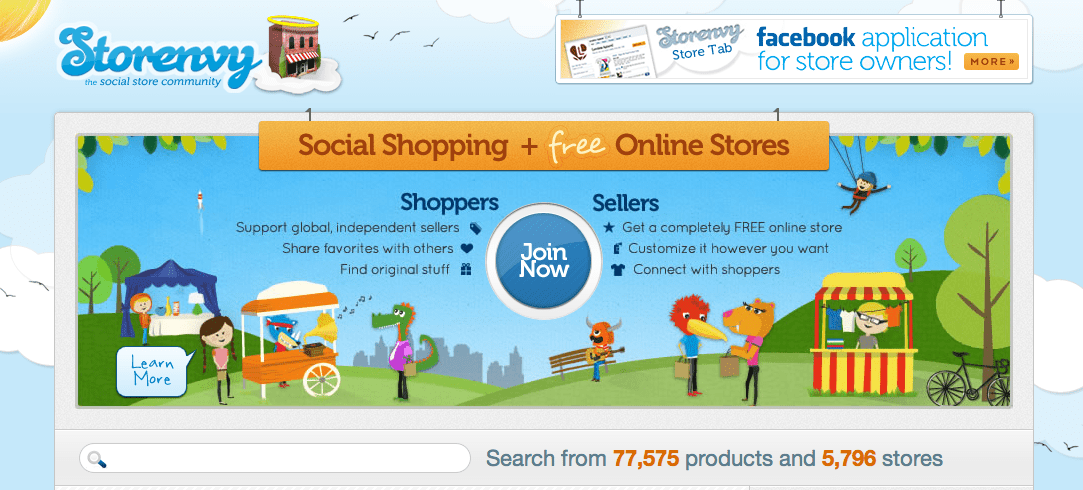 Spark Boutik had the honor of chatting with the amazing folks over at Storenvy about why they started the business and how they use social media to get ahead.
Below is our discussion with the lovely Janette Crawford, co-founder of Storenvy. She touched on some interesting points that are sure to give you some ideas for your business.
1) Why did you start Storenvy?
We looked around and didn't see any online store systems built for average people. Most focus on things like "conversion funnels", "search engine marketing" and "SKU tracking". So we decided to create something for normal people who just need a solid online store and who want to get going quickly instead of having to become experts in e-commerce.
Since day one, Jon had a vision for an integrated social marketplace, bringing e-commerce into the social web era. We're still the only store platform that offers a standalone online storefront in addition to a marketplace.
2) When did you start marketing the company?
We launched to the public in November 2009. We don't do any paid marketing or advertising, but we actively maintain our blog, Facebook page, Twitter account and website forum.
3) How are you using social media to get the word out?
Sharing links have been a crucial part of Storenvy's growth. Every store gets Twitter and Facebook buttons right out of the box (not genius, but effective). Our Facebook app lets our store owners put a store right on their Facebook page.
4)  What is the toughest startup marketing issue you have had to overcome?
We've learned the value of email marketing and, when useful, repeating ourselves. Social media is very noisy, and your big announcement can easily get lost in the shuffle. Don't just rely on a tweet to let your users know about big news. Email them regularly and repeat important messages on social media a few times to make sure people get the message. If you check our feed, you'll often see "In case you missed it… " tweets.
About Storenvy
At Storenvy, we believe that amazing products should sell amazingly well, regardless of whether they're sold by Urban Outfitters or a guy who prints t-shirts in his basement. We're all about giving independent merchants a leg up, so we give sellers a customizable online store for free. Then we combine the products from thousands of Storenvy stores into a social marketplace where shoppers shop across all stores at once. It's beautiful, easy to use and totally free.

About the Founders
Jon started out as a programmer with a business degree from the University of Kansas. He created a successful web development shop right out of college, which is where he originally got his start in e-commerce.

Before Janette joined the Storenvy team, she worked as a copywriter at a high-profile branding and creative agency. She is passionate about fashion, social justice and the intersection between the two.