01 Jan

Portfolio: HashTip – "Tips for Moms, by Moms"

As content is being published and shared at an increasing rate, users are faced with overload as they try to navigate through it all and find information on products and services.  Most of this information exchange occurs via word of mouth among friends, family and personal acquaintances. When the information is needed, it's often lost or forgotten.
HashTip.com was built to help solve this problem. The platform makes it possible for the user to gathers tips from trusted sources and sorts them into relevant categories. HashTip makes the process of sharing tips and information more organized, accessible and social.
The unique technology allows the user you send tips to HashTip from their Twitter or Facebook accounts, simply by adding "#tip". Additionally HashTip can mirror friends' network on Facebook so that users don't have to
recreate another social network.
Engagement:
• Analyze various segments to introduce the platform and facilitate partnerships with vendors for launch.
• Development of Press Release, Press Kits, and other relevant launch materials
• Design social platforms including Twitter, Facebook Fan Gate, and Facebook ads to drive awareness and conversion.
• Content creation to execute community management, blog, and 'influencer outreach' initiatives.
HashTip – "tips from people you trust"
Facebook Fan Gate
Directing traffic to the Facebook page, not only enabled HashTip to build a community, but it allowed the visitor to learn more about what HashTip was.  By fanning the page, they realized the opportunity to sign up for an invite and early access to the platform.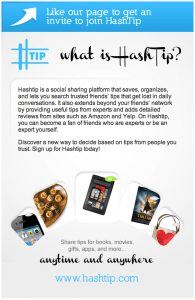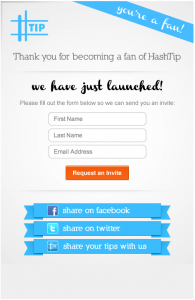 Twitter background
With the ability to reach the targeted communities on Twitter, having a customized presence would once again help educate the audience on what HashTip is, and direct them to the other Social assets in the ecosystem.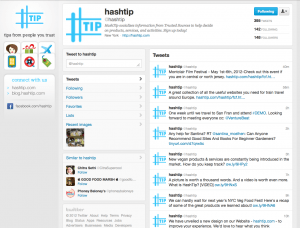 Press Kit
Attending conferences and trade-shows, HashTip was in need of an attention grabbing piece that would help provide a snapshot of their platform and their journey.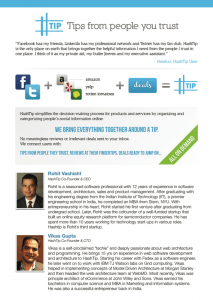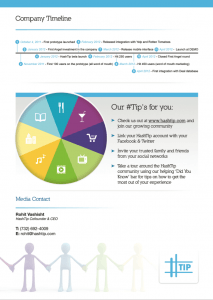 The Re-Brand
HashTip – "Tips for Moms, by Moms"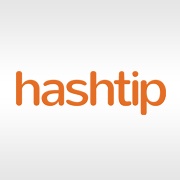 In the startup world, the ability to act fast, listen to your market, and the willingness to pivot can be the difference between success and failure.  Following the works detailed above, HashTip ventured into market, attended tradeshows, and welcomed advice from experts and mentors.
The result of this exposure and advice, choose one market and focus on it.  Spark Boutik worked with the team at HashTip to develop the look and feel that achieved this new focus, Moms.
Here are the works, the new face of HashTip.
Facebook Page

Twitter