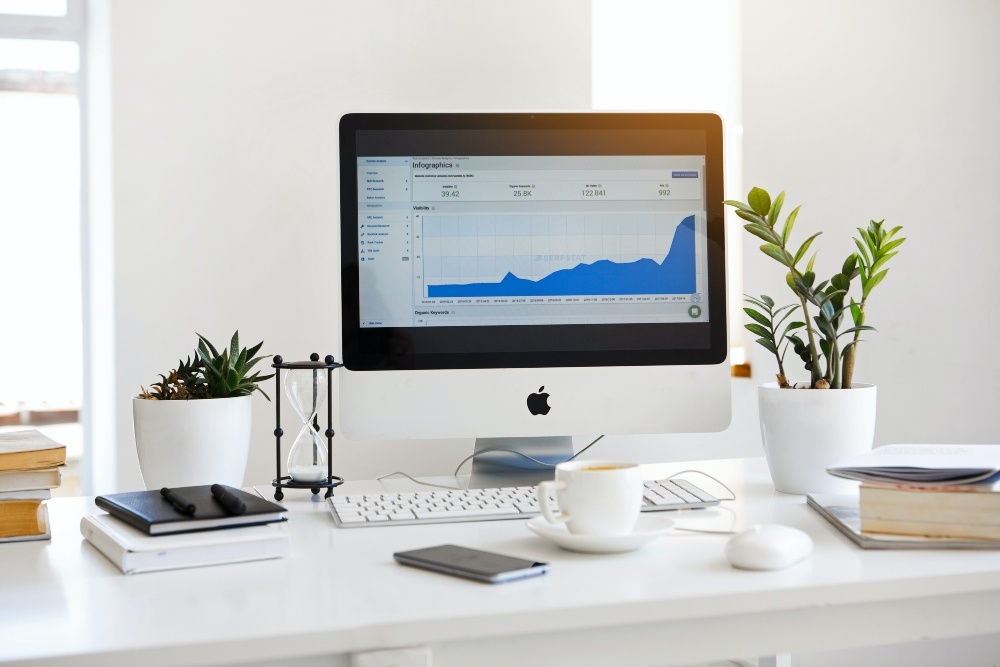 11 Mar

Essential Parts of a Great Business Digital Marketing Strategy

The revolutions in the modern world have brought major changes in marketing strategies. Digital marketing strategies are now common in every business. This is why it is crucial to have excellent digital marketing for your business. If you would like to learn more about digital marketing, you're in the right place. Read on!
Understanding Digital Marketing
Digital marketing, also called online marketing, refers to a brand advertising strategy that uses the internet and other digital communication forms to reach potential customers. It helps businesses to market their brands, grow their businesses, and interact with customers. Your company can use a variety of digital marketing strategies. The common ones include:
1. Search Engine Optimization
This digital marketing element allows your company website to rank on top of SERPs or search engine result pages. Appropriate keywords and on-page optimizations are some of the useful SEO strategies that you should consider. Ranking on top of SERPs allows prospective buyers to identify your products or services with ease, resulting in more leads and higher returns. You can gain excellent search engine optimization by seeking out a digital marketing company to help you. It can be expensive, but it can really elevate your business if you can afford it. Research excellent companies in your area to get price quotes and see which company is the best fit for you.
2. Online advertising
Nearly all businesses take part in online advertising. Online ads are one of the most successful digital marketing strategies in the current era. You need to learn and implement different online ads, including Google AdWords, pay-per-click ads (PPC), and display ads to reach your target market. This can make a huge difference in the amount of traffic that comes to your website, which also typically increases your profits. Online advertising can be quite simple, so do some research to see if it is possible to do this on your own. This way you can save some money.
3. Copywriting
This refers to the content written in Facebook ads' caption, Google ads' headlines, and YouTube descriptions. This also has to do with luring headlines. This component motivates individuals to click a certain website, gives them reasons to purchase the products, and encourages them to switch their money with services and goods. Copywriting is the content placed on social profiles, websites, email campaigns, and ad campaigns to make a person want to purchase a product, sign up for free offers, or join a community.
4. Content Marketing
Content marketing is a useful way of sharing free information about your brand with your prospects. This strategy attracts prospective buyers to convert them into buyers and later into returning customers. Content marketing offers content that directs your readers to take certain actions. Such actions may include purchasing your product, making a call, and subscribing to your email list. Having excellent content to show future potential clients will gain their interest and earn you more business in the long-run.
5. Email Marketing
Email marketing allows you to send valuable information about your product and services to your email subscribers. Interestingly, your email list consists of people who are more attracted to your brand. Hence, you will have the upper hand when it comes to getting new customers. Email customization to respond to individual needs is the best trick to convert more leads using this strategy. Email marketing can be a great strategy because you can reach out to a lot of potential return customers in a very short period of time. Knowing how often to send emails, how to attract the receiver's attention, and what type of content to use in your email is imperative in order to be successful.
If you are needing more emails to add to your list, try adding an incentive to those who give you their email when they checkout at your business. This can be as simple as getting 10% off of their total amount. This tactic can be beneficial in that customers are more likely to return when you email them about new deals on your products or services.
6. Social Media Marketing
Most of the social platforms like Facebook and LinkedIn have more than 2.3 million people. Therefore, incorporating social media into your digital marketing strategies is ideal for interacting with your prospects and buyers. Make sure you create an account for your business on at least a few different social media platforms. For example, Facebook, Instagram, or Twitter. People can have an easier time finding out what you are all about if they research your page. Make sure you add content to your social media accounts that shows what you and your company can provide them. Add hashtags as well that will make it easier to find your business among your competitors.
Social media allows free interaction between your company and buyers. You can easily get feedback, queries, and other concerns about your products and services. Additionally, social platforms provide valuable information about the current trends and expectations from customers. Such ideas allow you to make appropriate changes to your brand to make it more competitive in the market.
7. Web Design
Successful digital marketing of your products or services will drive traffic to your website. So, your website needs to have an appealing design. The first impression that a visitor gets once they enter your website determines if they will stay on the site or not. Try to hire an expert if you can in order to have a very professional website.
Additionally, your website needs to be customized to reflect your brand. It also needs simple to understand and engaging content. No one wants to struggle reading the content on your page! Make the writings clear with the appropriate fonts and colours. Also, ensure that your website loads fast and allows easy navigation through your webpages.
Cover All Of It In Your Digital Marketing Strategy
Whether you run a small or large company, you need these online marketing elements to promote your business. Implement this mix of digital marketing above to set your company up for success.
If you have further questions, be sure to contact us.
---
This post was submitted by Rayanne Morriss
Rayanne Morriss is currently working towards her BA from Oregon State University. She enjoys finding new coffee shops with friends and expanding her cooking skills with her husband. Check out more of her work on Twitter @MorrissRayanne.