10 Apr

Easter Egg Hunt … and Business Development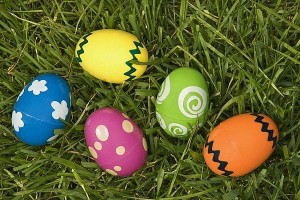 As an adult, Easter is that weekend that allows you to reflect on the first quarter and help get you in the swing of things for long weekends.
As a kid, Easter is all about chocolate bunnies, painting boiled eggs, and of course … the Easter Egg Hunt!
Through this past weekend I thought to myself, is the Easter Egg Hunt really just for kids? Or are some of us still on an Easter Egg Hunt in our Business Development efforts? Waking up every morning, should we be grabbing our basket (or briefcase), and heading out to grab whatever eggs we can find?
Is this the way you want to (or should) be growing your business? Or would it be better to set out with an understanding that you are only interested in purple eggs, or perhaps ones with patterns. Maybe your tastes are best suited for dark chocolate only. Would this identification and selection lead to better outcomes, improved positioning, and all around higher satisfaction?
Good businesses know what they are going after. Great businesses have what they are going after, come to them. Let's take a look at how digital marketing can help.
Website
Does your website tell customers what you do at a glance, so they know you are right for them? If you're a professional, does your site convey your personal brand and help answer the question "Why You?", or does the pattern look like everyone else's with a template website?
When was the last time you took a close look at your website and considered improvements?
Social Media & Content Marketing
What if you were able to communicate to potential customers, that your business is tailored to their specific needs. Wouldn't they be more excited to be in your basket (community) rather than your competitors'? What if once they were in that community, there was ample content they could benefit from? They would feel confident that your basket will carry them where they need to go.
Do you have an adequate Social Media presence? Are you getting the feedback you need to direct your community? Most importantly, how are you establishing yourself or your business as a leader in the space?
As you read this, do your days look like an Easter Egg Hunt? If so, we would love the chance to speak with you — are you ready to Spark Conversation™?
PS – If you really want your day made … and are still in the Easter spirit … you have to watch this!