14 Oct

Do You Have the Negative Reviews Blues? Turn Negative into a Positive

Reviews at the new word-of-mouth for businesses when it comes to potential clients or customers choosing them for their business. Zendesk reports that 88 percent of online customers are influenced by reviews online. That is a huge percentage which means online reviews are something your business can not afford to ignore.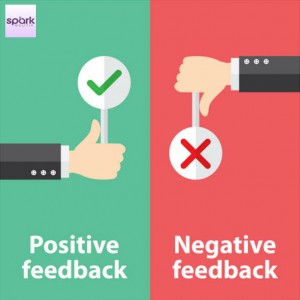 Ideally, as a business owner you would have all 4-5-star reviews and no one would ever leave a negative review on your business. But this is real life. If you are a business serving your customers, sooner or later there will be negative feedback.
Before you start responding to every negative review posted about your business, take the time to read this article and do your research about how to approach negative feedback online.
Know Where your Clients are Posting Reviews About your Business
The obvious one is of course social media. If you have online profiles set up for social (which you should), this is the first stop for most customers that have a grievance about your business. Absolutely be monitoring your social profiles for reviews both good and bad.
Now onto review sites. Every industry is different as to where customers will be posting reviews about your business. YELP is a solid bet to check first. Not only does YELP cover all industries, but it has weight in the search engines as well. Get enough reviews and the right keywords included and it's possible this review site will outrank your business website for many of your branded terms. If most of the reviews are negative this could be debilitating. Other top mentions that are hot right now are Tripadvisor, Homestars, Zagat, Open Table, Amazon & Google.
Monitor Mentions of Your Business
It is nearly impossible to manually check every review website to make sure your online reviews are being responded to in a timely manner. It is absolutely crucial that you set up alerts to notify you when someone is talking about your business online.
Google Alerts is a go-to for most business owners in terms of making sure they are aware of people talking about their business. It's easy, is reliable, and it's free. There are different settings in Google Alerts to ensure you are getting updates as often as you would like. Unless you are a larger brand or your business name has a high volume keyword in it, it is recommended you use "As-it-happens". This way you can respond quickly to feedback.
If you have a lot of online reviews, it is recommended you use a tool to manage them. Websites like ReviewTrackers will help you keep on top of things.
Be Quick to Respond but also, Keep your Cool
Negative reviews are too often taken too personally by business owners and as a response business owners can respond in the heat of the moment defending their business. This is a huge mistake. While you want to make sure you respond quickly, have a thought out response ready for most situations. You have You must remember that there will be potential clients seeing your response and no potential customer wants to see you throw a tantrum. The key is to acknowledge the review and offer a solution. Getting defensive in this situation will backfire.
It is also important to potential customers that you do not sound robotic, like it is an automatic response. Use the angry customers name in your response and make sure it is personalized to their issues.
Dilute Negative Reviews
There are always going to be negative feedback towards your business, make sure that there are positive reviews as well. As social beings, it is a natural response to only post reviews when there is something wrong. In reality the angry customer is venting and unfortunately your business can take a hit from it.
Encourage your happy customers to post reviews as well. This will go a long way when potential customers are skimming your reviews to decide whether to do business with you. Potential customers are not as likely to read positive reviews because we want to find out problems with your business before making a decision, but having the positive reviews present is essential. They will know there are happy customers out there too.
Offer a Solution
At the end of the day, the angry reviewer is venting and looking for a solution to their problem. It will go a long way in the relationship with your client (and potential clients) to see you make an effort to resolve the situation. If you resolution is not satisfying to them, take it offline. Ask them to reach out to you directly to work on the issue.
Once you have fixed the issue to the best of your business owner ability, and the customer is satisfied, ask them to post about it. It is important to your potential clients to know that you hold your business accountable to their clients and customers.
Negative reviews are a common problem with most businesses online. Not because their product or service is bad, but because people like to complain. Instead of focusing on the negative in this situation, turn it into a positive. Having negative reviews posted gives you the chance the shine in terms of customer service. Keep staying active and aware of the reviews and you'll be able to show your future clients and customers why they should be doing business with you.