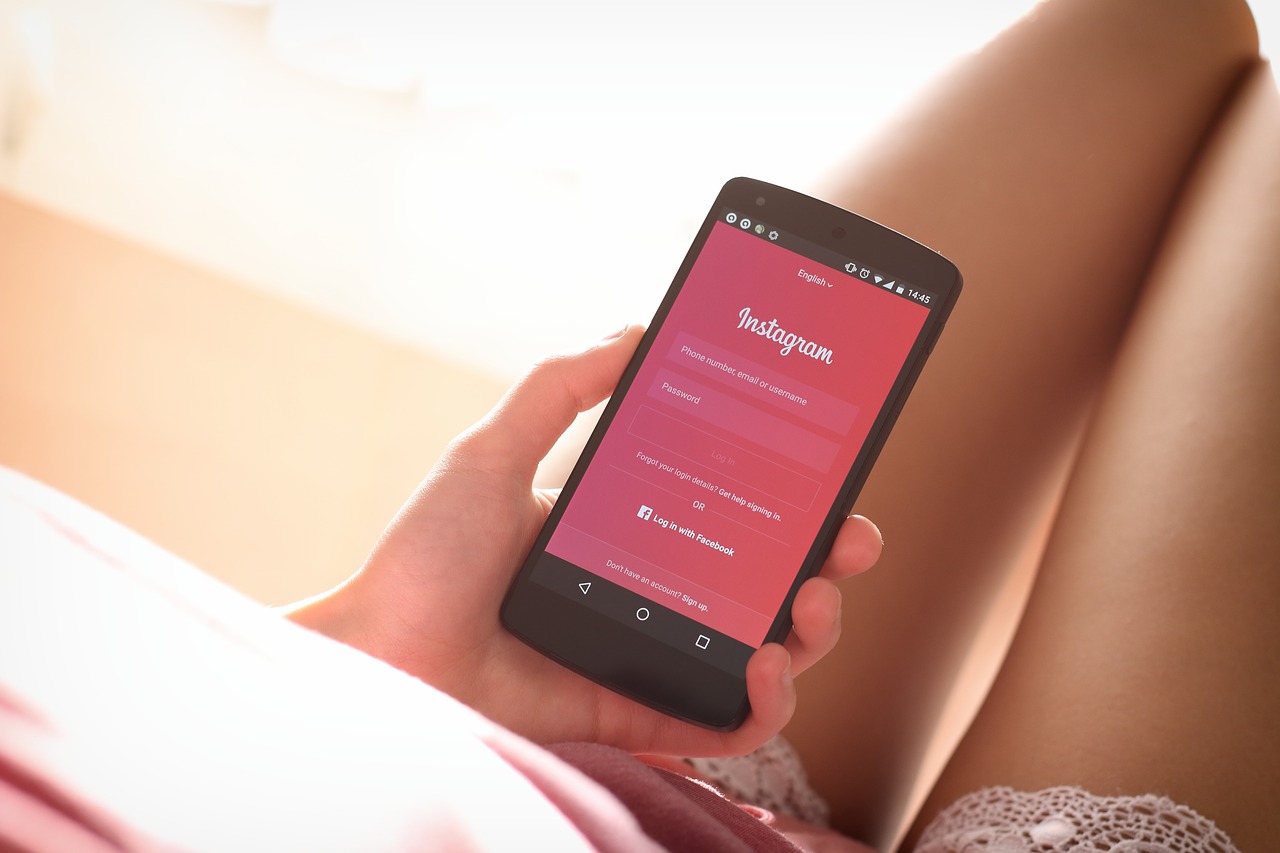 27 Jul

Are You Aware of The Most Important Instagram Trends?
Oh, Instagram trends…we know it's hard to keep up, but here is a checklist you may want to ensure you are on top of.
It's no secret that Instagram is always changing and evolving, the algorithm is fast and often hard to keep up with. Having said that, it's imperative to ensure you are including the latest Instagram trends in your day to day social media marketing.
Let's Make It Easy For You Instagrammers.
For this post, we want to make it simple. We have gathered the seemingly most important trends that we are seeing on Instagram this year, in 2020, according to Hootsuite. While yes things do change fast, it's important to at least focus your current strategy to include some (if not all) of the trends on this list…take note some of these is catered to being genuine (that is always, always the most important).
Why Follow Instagram Trends?
If you are serious about growing followers, there really is no way out of this. Instagram has proven its staying power and businesses are putting in serious cash to have marketers help with content creation and ad promotion. As such, it's a good idea to enhance the number of views your posts are getting.
1. Recognize Racial Inequality and Mean IT
On June 2, Instagram was full of black squares in support of what people that was the #blacklivesmatter movement. However, this quickly became a symbol of simply a trending performative allyship and proved not to hold value if brands and influencers were not using their platforms to share black creator content, or put an effort to ensure that their own brands promoted and advocated for diversity…on the regular.
The social momentum behind Black Lives Matter is stronger than ever. But brands need to know the difference between social trends and social movements. 
Anti-racism, inclusive marketing, equal pay, and opportunity are not trends. These are ongoing issues that need to be solved.  They're the new norm and what consumers expect from brands. So if you are posting about inequality, be genuine and make a full branded organizational effort.
2. Instagram Live
This one should come with no surprise… canceled events, virtual consultations, canceled courses, and workshops have gotten people to get creative. One of the best ways to engage your followers is to go LIVE.
According to Hootsuite, between February and March, the number of people tuning in for live broadcasts rose by 70%. More than 800 million people now watch live video daily across Instagram and Facebook.
Instagram Live sessions include everything from discussing skincare, cooking live, fitness classes, a meditation, art classes, and even personal chats with like bloggers/influencers or Q&As. The possibilities are endless.  While we don't know if Instagram LIVE will be still popular post-COVID, it's definitely recommended to hop on to allow people to get to know you. You don't even have to have a large following…more than ever people are looking to replace in-person activities for their own safety and comfort. Hootsuite reports that 80% of live broadcasters have fewer than 1,000 followers.
So…just go for it!
3. Instagram and Affiliate Marketing
In May, Instagram (IG) offered new features making it easier for IG creators to make money directly. While creators and businesses have always had the opportunity to do paid or sponsored posts (or ads), there is a new "direct" revenue feature.
IG is in the process of testing badges, they are doing this starting with a small group of creators and businesses. These badges allow creators to receive revenue through viewers spending money (99 cents to $4.99) for heart badges to stand out in the comment stream and unlock certain features during an IG Live.
Tests for IGTV ads are underway as well.
4. Instagram Shops
Amongst Instagram trends, one really important one to watch out for, especially for product-based companies is Instagram Shops. The idea is to allow businesses to create a storefront directly on the app. This is a shopping experience that can be integrated across Facebook apps (of which IG is one). This means that someone can put something in their shopping cart on Facebook , they can check out on IG using stored credit or Facebook Pay.
IG will offer a "View Shop" button, as well as a shopping tab on the Explore page.
So if you offer or sell products online, this will be a trend to really explore and stay on top of to sell your products.
5. Instagram Guides for Influencers
Instagram influencers are often looked at for recommendations, be it for products, or places to visit, or things to do, and even health information. While on IG the practice is to push followers to "check out the blog" or push to highlights, now guides will be offered directly on IG.
Guides have their own devoted tab on profiles and can be shared to Stories or appear in the Explore tab. They can include curated posts and videos with added notes and tips.
6. Instagram Always Values Genuine Content
Authenticity. You probably hear this is a lot, but it can't be said enough. This isn't one of those Instagram trends that are going away or are even a trend, it is about transparency from brands and the fact that consumers want authenticity and truth.
If you are a brand, or an influencer, you will want to share and be upfront. Why do you take a certain stand? Why do you partner with specific brands? Do you offer disclaimers? Is what you are "influencing" true to your brand or in line with what you promote regularly (even for non-paid content)?
Tell a story and be present, show your true self if you want to reach people. In addition, IG does offer buttons for fundraising, donations, as well as showing location. Being genuine in whatever you are promoting is the key to being seen, followed and engaged with.
7. Keep Up with New Features
Likely one of the biggest Instagram trends is the fact that IG feeds are constantly offering new features from allowing videos from other platforms, filters, music in stories, new stickers, and gifs. You will notice that, especially in stories, there are a lot of special effects users can use to "jazz" up stories. This is increasing appeal on stories and should be utilized.
These features increase interaction with followers and help to tell any story. Take advantage of these if you want to get noticed.
Be sure to follow our blog for more trending topics on social marketing, business strategy, and growing your brand. Also, follow us on IG, we would love to connect with you.