01 Oct

Apple CEO, Tim Cook formally apologizes about Apple Maps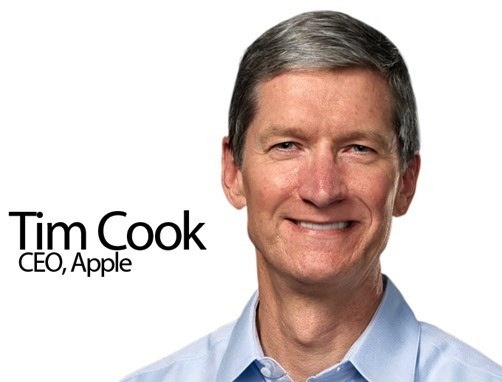 When Tim Cook took over the reigns as CEO of Apple, achieving the long sought after title from predecessor Steve Jobs, the world knew Tim had some big shoes to fill. Alas, after sitting on the board for years, one which Mr. Jobs watched over carefully, it was his time to shine and prove what he could really do.
That was a last year; an eternity in technology terms.
Over the course of 12 months, he oversaw the launches of two of Apple's popular products, the 3rd-generation iPad (called the "new" iPad), and the new line of MacBooks. Both were deemed successful by analysts, bloggers and critics.
Then, it came to launching the 6th-generation iPhone, now known as the iPhone 5, Apple's most profitable and popular offering. After months of speculation, leaks, rumours and other mishaps, Apple finally lifted the curtain and announced it to the world. However, it was missing two things this time around: Google Maps searching, and the late Steve Jobs' charisma.
While many were quickly able to get over the fact that the mock-neck wearing genius was not the one pitching the deck, they were not able to fully accept the Apple/TomTom attempt at turn-by-turn mapping. It was simply broken and missing information; so much so that a Tumblr account was created solely to point out the flaws.
What as the face/CEO of Apple can Tim Cook do now? Avoid the topic and hope it goes away? Or, do as he's told by his PR team, and confront the issue publicly and subsequently apologize?
He chose the latter and we applaud him for it. Read below to see the official press release addressing the maps issue, put out by Apple, on behalf of Tim Cook:
To our customers,

At Apple, we strive to make world-class products that deliver the best experience possible to our customers. With the launch of our new Maps last week, we fell short on this commitment. We are extremely sorry for the frustration this has caused our customers and we are doing everything we can to make Maps better.

We launched Maps initially with the first version of iOS. As time progressed, we wanted to provide our customers with even better Maps including features such as turn-by-turn directions, voice integration, Flyover and vector-based maps. In order to do this, we had to create a new version of Maps from the ground up.

There are already more than 100 million iOS devices using the new Apple Maps, with more and more joining us every day. In just over a week, iOS users with the new Maps have already searched for nearly half a billion locations. The more our customers use our Maps the better it will get and we greatly appreciate all of the feedback we have received from you.

While we're improving Maps, you can try alternatives by downloading map apps from the App Store like Bing, MapQuest and Waze, or use Google or Nokia maps by going to their websites and creating an icon on your home screen to their web app.

Everything we do at Apple is aimed at making our products the best in the world. We know that you expect that from us, and we will keep working non-stop until Maps lives up to the same incredibly high standard.

Tim Cook
Apple's CEO
There you go. From the mouth of the beast, confronting the issue and formally apologizing. No better way to handle any sort of crisis and we applaud him for it. It takes a strong CEO to admit he's wrong and go on the record not only apologizing, but recommending the competition until Apple has a more polished product.
Would you have handled the situation differently? Sound off below!