16 Oct

9 tips for making your mobile website standout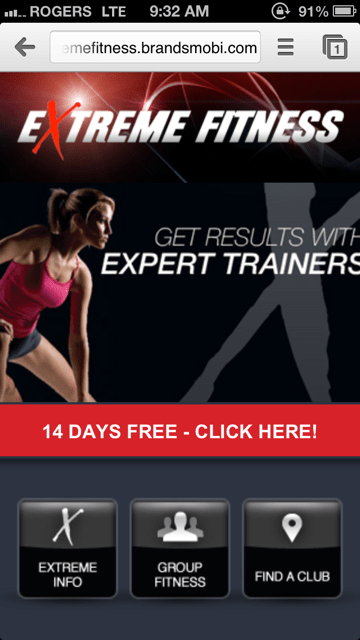 Whether you agree with me or not, the fact still remains: if your website isn't mobile friendly, you're losing a lot of eyes (and money). As the devices get faster (LTE, etc) and screens get larger (5.5-inches is a new norm) people are browsing more on the go and less on their desktops. So, it's either you keep up or simply get left behind.
So…now what? Never fear, Spark Boutik has you covered. Below are 9 tips in making a solid mobile website:
1. Display key information only:
The fact that you got their eyes says a lot, don't inundate them with redundant information. Ensure your office address, phone number, and email address are clear and available. You can include more information, but ensure it is all sectioned off. Organization and clarity is key here.
2. Make sure the page loads in 3 seconds or less
This point is pretty self-explanatory. Attention is a one of this things that is hard to come by, especially when talking about others. you're lucky to get eyes in the first place, if your site doesn't load in under 3-seconds, consider them gone. Try to focus on HTML5 for best results.
3. Keep it light, very light:
There is 0 need for flash-based, or other large types of files. Keep it light and easy to render. Why?
Most, if not all, phones don't support Flash. It's ugly takes up a lot of bandwidth to load.
Keep it simple. Use standard images. Your viewers will appreciate it.
4. Stick to your design language:
Maintain brand consistency. This will help for brand recognition.
5. Touch is the new click
Make your mobile website touch friendly. Incorporate big, call-to-action buttons that will encourage touch-throughs.
6. There is more to the world than the iPhone:
Remember: just because every one of your friends uses an iPhone, doesn't mean the rest of the world does as well. Make sure your site works with ALL feature phones. This includes: BlackBerry, Android, Windows Phone, and of course Nokia (running Opera). You never know where your eyes are coming from… make sure you support them.
7. Redirect your mobile visitors automatically:
This is a no-brainer. Create a subdomain of your main website, typically, m.yoursite.com or mobile.yoursite.com, which is where your mobile website resides.
8. Track your mobile visitors separately:
You can't add value unless you can track it. In many cases, your mobile site is probably doing more traffic than your desktop one. Using any form of analytics (Google for example) create a separate profile for your mobile site and study its behaviours month by month.
9. Make money
Going mobile means opening the doors to more money for your business – ensure you have a monetization plan. Those desktop ads that you sold will be too large for the mobile site, so make sure to sign up to a mobile ad network and get the dollars rolling in.
I hope this has helped you all. Feel free to reach out to me directly with any questions or concerns!
[via MarketingProfs]