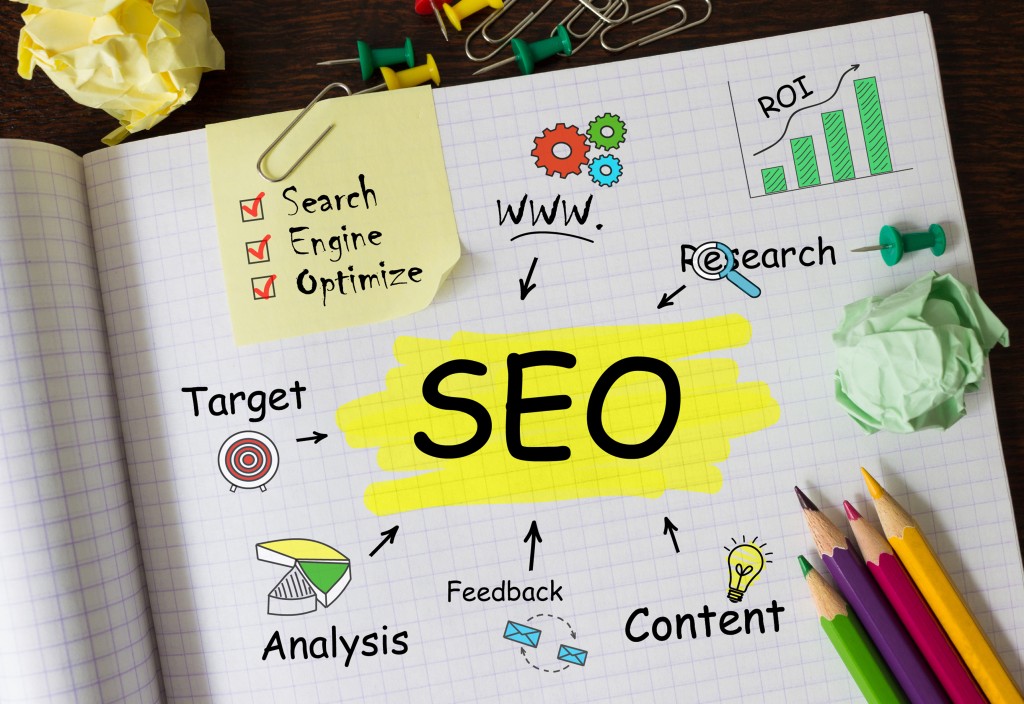 16 Aug

5 Simple DIY SEO (Search Engine Optimization) Tips

Due to the constantly changing nature of search engine algorithms, SEO specialists continuously feel the pressure to remain on top of the latest trends and challenges. With that reality in mind, search engine optimization (SEO) is a complicated beast to tackle yourself when building a website for your business.

If you are looking to improve the visibility of your website and do not have the funds to invest in a dedicated SEO specialist yet, here are 5 beginner, key elements you can work on yourself to better your SEO strategy:

1. Sign up for Google Webmaster Tools & Bing Webmaster Centre:


Signing up for these tools will help your website register throughout search engines for two reasons:

#1) Google & Bing want you to sign up and begin using their tools. That alone will give you a slight upper hand against competition that is not yet plugged into these major search engines.

#2) It is essential to sign up for these tools because they will tell you exactly what is wrong with your website (and what is hindering it from showing within search engines in the first place).

Once you are signed up, these tools will crawl your website and let you know where you are missing information or more importantly, if there is a larger issue present which could be slowing the success of your online presence. If you are managing a website relating to a business, do yourself a favour and head to the below links as soon as you're done reading this article!

https://www.google.com/webmasters/

http://www.bing.com/toolbox/webmaster

---
2. Create a Sitemap for your Website:
When you take the time to develop a site map for your site, you are able to spell out your website's content themes and show search engines where to find pages on your site. The upside? Creating a site map is easier than ever before. In fact, there are many websites' that help you create simple XML site maps that you can submit to search engines.
Creating a sitemap also provides the added bonus of guiding visitors on the website to the content and information they are looking for. This ease of navigation helps to increase the trust your visitors will feel towards your website and brand as a whole which will, in turn, increase conversions and ROI.
---
3. Optimize your Title Tags & URLS:

This step, while still simple, may take a little research on your part. When search engines crawl your website, they specifically consider a number of factors when deciding what keywords to rank. The title tag is viewed as the best way for a search engine to determine what the web page is about. With that in mind, you want to make sure the key terms you hope to rank for are available in this area.
For example, if you are a Salon or Med Spa, you might have a page within your website which is dedicated to hair removal. In this case, the title tag should be "Hair Removal, Austin Texas".
After you determine what your keywords for a web page should be, you should also include those keywords within the URL for the webpage. Continuing on with the example above, the URL should be: www.medspatexas.com/hairemovalaustin
---
4. Content is King, but you need the Right Content:

Many specialists will lump content together with title tags and URLS. Let us take a step away from this tendency and stress the importance of content as an individual tactic. When you prioritize content, every page on your website betters its opportunity to rank in the search engines for a new set of carefully selected keywords.
Once you have the title tag and the URL defined, you must make sure the key terms you are targeting are mentioned 3-5 times throughout the content on that web page. If you fail to do this, you run the risk of search engines skipping these crucial keywords and neglecting your web page. Not only that, but search engines may perceive you as "keyword stuffing", which does not work to your advantage.
Of course, you still need to ensure the content reads well to a visitor, while incorporating the key terms several times throughout the page. If the content sounds too repetitive when you read it back to yourself, you might want to re-think how you are wording it. This is where you can get creative and explore the depth of your content to better engage your reader, while still hitting your SEO targets.
Another key note about content – always make sure there is enough. For each web page you should have 400-700 words of content. If you only have an image with a small accompanying paragraph, it usually isn't enough.
---
5. More Content:
The 5th DIY SEO tip relates to content as well. If you thought content didn't really matter, this is where you were wrong. Not only is it important to create content in the first place, it is equally important to consistently create new, fresh content. Why? Because this acts as a signal to the search engines that your website is still active and engaging with it's audience.
The best way to maintain a consistent, fresh approach to your content is to develop a blog within your site. With a blog in place, you can add new content as often as you wish and target a wide range of keywords. We are doing it right now but writing this blog – did you notice?
There are many ways to help your website rank throughout search engines which, as a result, will direct more eyes to your business.
Depending on the size of your business, it is almost inevitable that you will benefit from the use of a dedicated SEO strategist to help you navigate search engine optimization strategy as your business continues to grow and evolve. However, these 5 tips will, in the meantime, help to start you on the path to creating a successful website for your business.
At Spark Boutik we strive to not only help our clients succeed digitally, we also ensure they are feeling the success of our strategies. For more information regarding the services we provide, click here.